ALL THE PRODUCTS
Lightness, comfort, performance and maximum safety. The four cornerstones of Ice Dragon, the new specific ice climbing and mixed climbing shoe, designed, engineered and made in Italy by Kayland. Innovative technologies applied in every detail, to increase performance, even in the most complicated movements. This shoe is an authentic concentrate...

A very lightweight shoe designed for fast hiking, medium mountain hikes and daily activities in the mountains during the summer, thanks to the extremely light and breathable upper. Specific last for fast trekking, with enough space for fingers and no pressure points on the instep. Upper made of suede leather...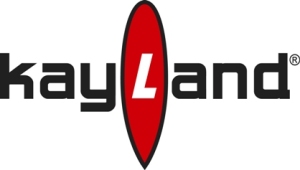 Kayland®'s main goal is the production of high quality outdoor shoes designed for a highly specialized market, with particular focus on foot anatomy and dynamics, technological research, careful materials selection, innovative design. The maintenance of a high profile standard in quality ensures to Kayland® a position of excellence in the outdoor global market. Product and service quality are the basis of customers' loyalty and of a positive brand image. This is our challenge. We want top athletes and mountain professionals to proudly wear Kayland® shoes because they feel their added value in terms of performance. We want travellers and explorers to wear Kayland® shoes because they are functional and comfortable. We want people to wear Kayland® shoes, because we are passionate as they are.
INFO REQUEST