ALL THE PRODUCTS
WELL MADE IN ITALY Synonymous with quality, comfort, style and unique design. It also means respect for nature and people. With Italian suppliers and production we minimize the environmental impact and provide jobs to our community. We take inspiration from the Dolomite mountains and the lakes around us to design...

100% WATERPROOF Excellent waterproof shoe to challenge the worst winter conditions. It ensures insulation from the cold and extreme breathability. Upper: in leather and waterproof membrane. Footbed: removable, in felt with antibacterial lining with silver fibers. Sizes: 35-48. Weight: 450g. Drop: 15mm...

100% WATERPROOF Captivating look, lightweight and extreme resistance. 100% waterproof. Upper: in Happy Cow Strong with OutDry® membrane in warm and soft fleece. Footbed: removable, in felt with antibacterial lining with silver fibers. Sizes: M: 40-46. W: 35-42. Weight: 41 M 310 g, 37 W 250 g. Drop...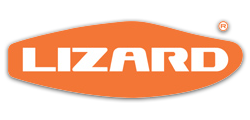 Everything began at the beginning of the 1900 with our grandfather Gustavo, shoemaker. 50 years later, our father Alfeo established Aicad and in 1986 the business went to us, Lille and Luca. Lightweight, comfort and freedom of movement are the features that we've always looked for when designing our products. During the early 1990s, the PROJECT LIZARD® was born and has evolved with a belief that "in order to be comfortable, footwear needs to respect the foot". From that time onward, all our efforts were invested to create anatomically friendly footwear. In 1992 the first result of this philosophy was the sandal Hike. In 1997, we launched the shoes Fin and Paw, the first minimalist outdoor shoes ever. In 2010 we started producing the Shield, an innovative waterproof and breathable over-sock. In winter 2012/13, our minimalist innovation continues with the new Kross, that maintained the features of the summer version, adding warmth and extreme grip on cold terrains.
INFO
AICAD SRL. Via Mario Cavalieri 2 38122 TRENTO TN T.0461 231489 -F.0461987208 info@aicad.com - www.lizardfootwear.com
INFO REQUEST