ALL THE PRODUCTS
Making a return to the powder laden backcountry with this 'All Mountain' pack. The Descent Range is for skiers and snowboarders serious about their turns. Design excellence, unrivalled durability and too many powder hound specific features to mention. The Descent is the only pack for getting knee-deep next winter...

The Kulu is the pack every backpacker has been waiting for. All the kudos of a backpack combined with a set of travel specific features to ease the stress of transit. Lowe Alpine's new, patented Travel FlipBelt technology allows the user to stash the hip belt during travel. Combined...

Lowe Alpine first came to prominence by producing climbing packs that met the needs of the top performers of the day. 50 years on and the new Ascent Range, featuring the Ascent Superlight continues this tradition. The 30 litre Ascent Superlight is one of the lightest fully functional packs on...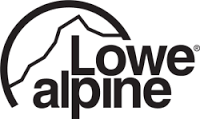 INFO
LOWE ALPINE Equip Outdoor Technologies UK Ltd Ann Street Kendal Cumbria UK LA9 6AA www.lowealpine.com
INFO REQUEST