ALL THE PRODUCTS
The third generation of our famed Ultra Faspack Mid GTX hiking shoe. Features: Engineered-woven upper that optimizes abrasion resistance in high-wear zones; a breathable GORE-TEX membrane for waterproof protection; proprietary dual-density FastFoam midsole system in the forefoot provides responsiveness, inherent stability and comfort on the trail...

Developed with Ultra Runner Rob Krar. the pinnacle running collection, Flight Series is the lightest ultra running kit ever for the brand, weighing in at a mere 468g which includes a jacket (80g), short (64g), short sleeved shirt (86g), and all new Flight Series RKT Shoes (238g). These trail shoes...

The North Face® will celebrate amazing females like never before at Outdoor Show 2017, showcasing women from the brand's athlete team, who redefine the ordinary every single day. An array of new products specifically designed for women in SS18 will also be premiered, alongside a mens offering -highlights include...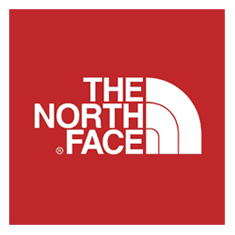 One day on a San Francisco beach, two men with a passion for hiking and the outdoors had a big idea. Who would have thought their dream would be realised; over the next 40 years, The North Face® would become the world's premier supplier of authentic, innovative and technologically advanced outdoor apparel, equipment and footwear. The North Face® takes its name from the harshest, coldest side of a mountain. It was the sheer northwest face of Half Dome in Yosemite National park that provided the inspiration for The North Face® logo, paying tribute to the company's climbing heritage and outdoor roots and quest to Never Stop Exploring™. Athlete Tested, Expedition Proven, The North Face® product represents the best in class, in terms of product design and athletic achievement. Tested in some of the toughest conditions on the planet by a world-renowned team of athletes, including legendary 8000m+ alpinists Denis Urubko & Simone Moro; mountain climbers Herve Barmasse and the Pou Brothers; free skiers and big mountain snowboarders such as Xavier De Le Rue; and ultra-runners Lizzy Hawker, Jez Bragg and Sebastian Chaigneau. About The North Face® The North Face®, a division of VF Outdoor, Inc., was founded in 1968. Headquartered in San Leandro, California, the company offers the most technically advanced products in the market to accomplished climbers, mountaineers, snow-sport athletes, endurance athletes, and explorers. The company's products are sold in specialty mountaineering, backpacking, running, and snow-sport retailers, premium-sporting goods retailers and major outdoor specialty retail chains. Additional information about The North Face® can be found on the company's website,
eu.thenorthface.com
INFO REQUEST