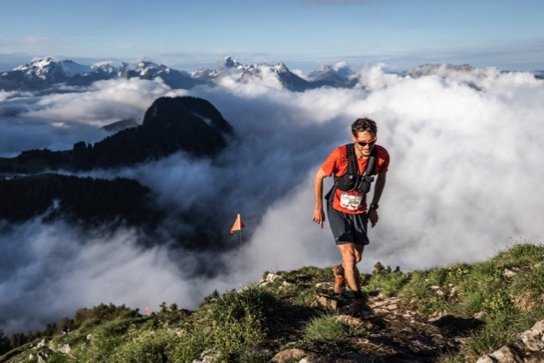 From May 29 to 31, whether alone or as part of a relay team, an amateur or internationally ranked, there is a course format for everyone through the mountains surrounding Lake Annecy, from the Ultra to the Marathons by way of the shorter races.
In a truly exceptional mountain setting, Lake Annecy, located at 446 meters elevation and the second largest glacial lake in France, having formed around 18,000 years ago, offers the ideal terrain for trail runs around the lake via the surrounding ridgelines.
Today, the MaXi-Race's wide variety of race formats continue to garner attention worldwide, and hosting the 2015 Trail World Championships represents one of the event's many highlights.
The upcoming 10th edition symbolically starts on November 15, when registration officially opens. As one of the world's major trail running events, some race formats in the MaXi-Race have a tendency to fill up within 48 hours, especially the marathon! Please note that event organizers will strictly adhere to the registration limits set for each race.
REGISTRATION DATES: On November 10, registration opens for clubs for all races.On November 15, registration opens for: the two Marathons – the Marathon Race and the Marathon Expérience / The Ultra-Race (limited to 1000 runners at the start).
On December 1, registration opens for the MaXi Race and all other remaining race formats.
FOCUS ON THE MARATHON FORMAT: 2 races on Sunday, 2 different philosophies
Since the marathon format has enjoyed such great success, event organizers decided to offer two different courses that espouse two different philosophies.
With 2500m of vertical gain over 42km, the Marathon Expérience targets avid runners who rarely have the opportunity to scamper up and down single-track trails in the mountains. The course will bypass the extremely technical sections of the area's mountain trails, focusing instead on great views of the lake and offering participants the chance to gain experience in a middle-distance mountain race. At the finish line, runners will receive their time and where they placed among the field in order to earn ITRA points, but there will be no podium or official ranking. All finishers will earn a medal; organizers want to reward everyone in the same manner, from the first to the final person to cross the finish line.
The Marathon-Race caters to a more seasoned crowd with experience running in the mountains. With 3200 meters of vertical gain over a total distance of 39km, the Marathon Race will be extremely technical, with several long climbs, including a true vertical kilometer. Official course details will only be revealed the day before the race. This format requires participating runners to be self-sufficient, since there will be no aid stations with solid foods, and crewing is not allowed.
This race targets competitors who have experience running on technical terrain, and promises an exciting battle for a spot on the podium.
MaXi relay races for a MaXi Adventure! When running in the mountains, relays usually equal solidarity, teamwork, and achievement. On a relay team of two or four people for an 89km race, crossing the finish line takes on an entirely different flavor.
Just look at the runners' faces, their smiles, and their hands to better understand what it all means.
A group effort, a carefully prepared race strategy, training together, encouraging each other, and achieving something great as a team.
In a relay, trail running is no longer an individual sport, but a team endeavor. As a family, a group of friends, among colleagues or migrants, with a lot or just a little experience, everyone runs at their own pace, one kilometer at a time, towards a new adventure.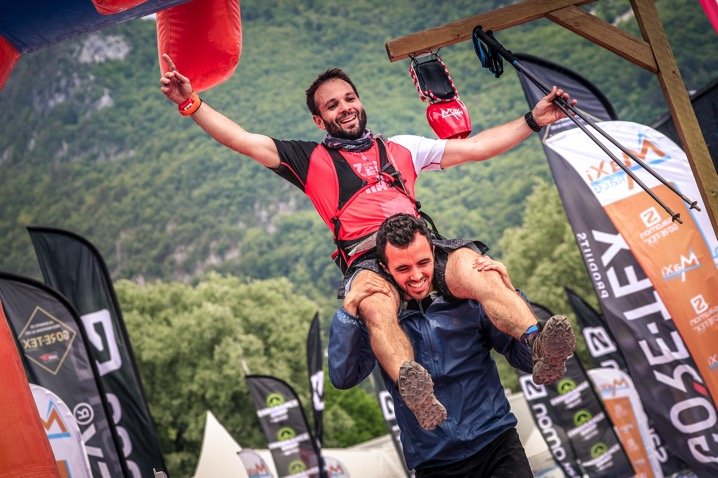 Race formats for everyone:
Ultra format: around Lake Annecy with a foray into the Bauges Mountains
1 day = Ultra-Race, 119km and 7200m vertical gain / 5 ITRA pts, limited to 1000 runners
2 days = XXL-Race 119km and 7200m vertical gain / 5 ITRA pts, limited to 150 runners
MaXi format: the original race around the lake
1 day = MaXi-Race 89km and 5200m vertical gain / 4 ITRA pts, limited to 1500 runners (300 less than last year)
2 days = XL-Race 89km and 5000m vertical gain / 3 ITRA pts, limited to 400 runners at the start
2 or 4 person relay – 250 two-person teams and 250 four-person teams
Marathon format: a half loop around the lake
42km and 2500m vertical gain = Marathon Expérience – limited to 1000 runners at the start.
39km and 3200m vertical gain = Marathon-Race – limited to 1000 runners at the start (1000 less than last year).
A minimum of 450 ITRA points are required to register.
Short format: a quarter loop around the lake
16km 950m vertical gain, all women: Fémina-Race – limited to 650 runners at the start
16km 950m vertical gain, evening start: Short-Race – limited to 650 runners at the start
And as always, the Mini-Race for kids and orienteering races.
INFO:  MaXi-Race