François Cazzanelli, the Aosta Valley mountaineer, joins the team of all

–

round athletes of La Sportiva.
François Cazzanelli, mountaineer from the Aosta Valley and Alpine Guide since 2011, renews the collaboration started two years ago with La Sportiva and joins the team of athletes dressed in total look by the Italian company. Son of a mountaineer, born and raised at the foot of the Matterhorn – which he has already climbed 92 times – Cazzanelli has always sought and lived in contact with nature as an innate passion, without which he could not fully feel himself. The relationship that binds him to La Sportiva is consolidated by concrete values and a shared sense of belonging to the mountains, but not only: the athlete from the Aosta valley collaborates with the company from Ziano di Fiemme in the development of footwear, where the key words are technology, innovative materials and high performance.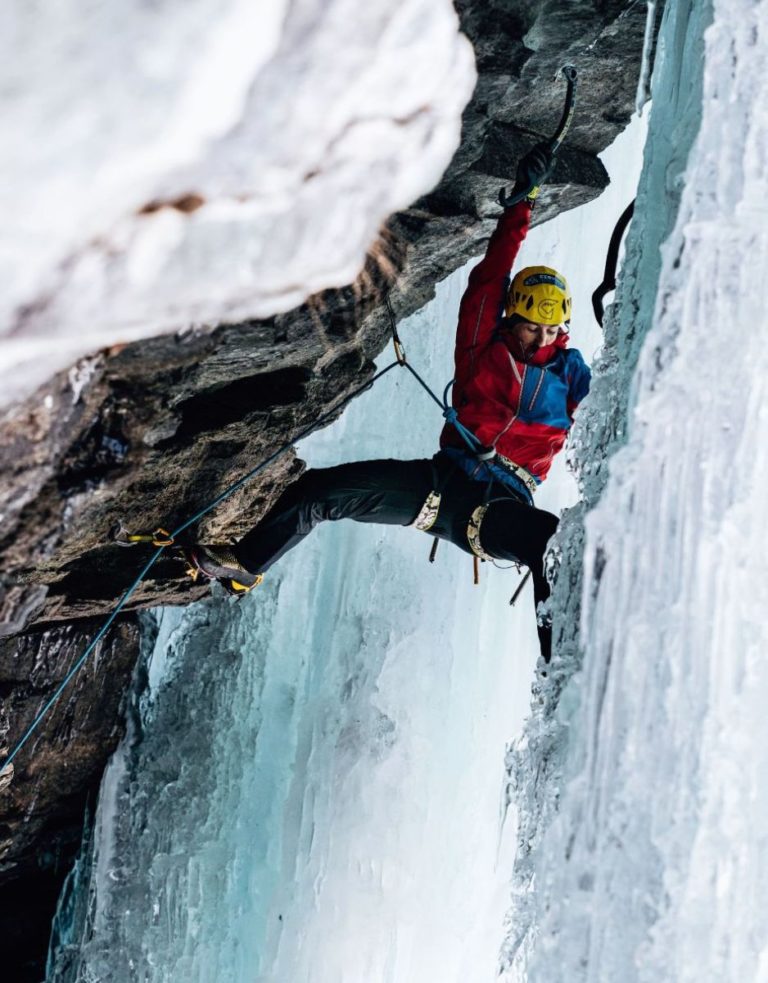 Cazzanelli began using La Sportiva products during some of the most demanding expeditions of his rich mountaineering career. The athlete's record of  chievements boasts adventures on both national and international routes, from the Matterhorn to the Himalayas, including the unforgettable climb of Manaslu in just eighteen hours: a goal achieved with great enthusiasm and of which the mountaineer proudly holds the record. To those who ask him what it feels like to climb a peak at speed, almost in contradiction with the harmony of the times of nature, Cazzanelli replies that it is a way to further perceive the magnificence of the places he explores, placing himself in perfect harmony with what surrounds him, without forgetting that it is the mountain itself that dictates the pace.

Passionate climber, mountain guide and helicopter rescue operator by profession: Cazzanelli's world is made up of what he calls "three complementary circles", which help him understand what it really takes to discover the mountains at 360 °, avoiding risks and possible accidents. The Aosta Valley mountaineer has a highly credible technical profile and for this reason the company owned by Delladio, which over the years has established itself among the world leaders in the footwear and outdoor clothing sector, decides to welcome him within its structured team of athletes and to accompany him on his next adventures with the total look signed by La Sportiva.
The year 2021 did not allow Cazzanelli to fulfill one of his dreams, but it is in the spirit of the Aosta Valley athlete not to give up, but rather to set the best expectations for the new year. When asked what's brewing for 2022, the athlete replies: "I would like to climb K2, I've been trying since 2020! It is a mountain that has always attracted me: we are still defining precisely what we are going to do but for sure it will be something that reflects my style, therefore a little out of the box ".
To read the full interview, visit the website www.lasportiva.com