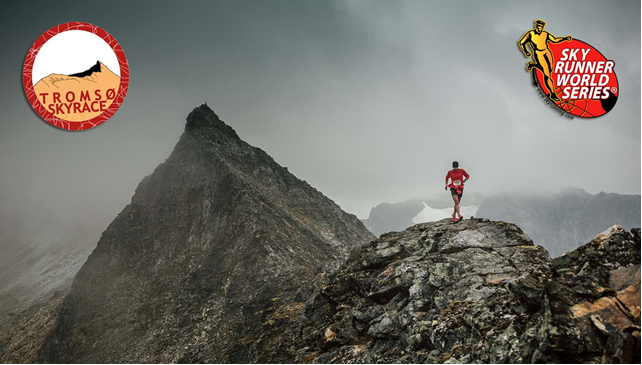 Technical fabrics manufacturer Polartec® announces its partnership with the Tromsø Skyrace, a trail running and skyrunning event in Norway organized by Kilian Jornet and Emilie Forsberg.
The Tromsø Skyrace is a physically demanding and technical trail running race in the heart of a spectacular wilderness area surrounded by mountains, fjords, and islands. The second edition, which will take place from July 31 to August 2, 2015, across the two highest summits above the Arctic capital, will host 600 participants for 3 races: 45 km (4300m  D+), 20 km (1600 D+) and Vertical Kilometer (VK). The 45 km and the Vertical Kilometer (VK) races count towards rankings in the Skyrunner® World Series; the world's top long distance and VK runners are expected to attend.
Kilian Jornet welcomes the arrival of Polartec®, "We're excited to have met with them and to now have Polartec® as a partner, since they make technical fabrics that are perfectly suited for the challenging weather conditions that we will likely encounter in Norway. We share the same approach to research and excellence for both competition and product development. Polartec® is also heavily involved in preserving the environment and recycling materials, just like the Tromsø Skyrace, an event attentive to these issues and whose organizers and participants are all environmentally conscious."
"World leader in innovative technical fabrics, Polartec® is extremely proud to stand alongside Salomon as a partner of the Tromsø Skyrace, a truly unique event created by Kilian and Emilie, two great trail running and skyrunning champions. Athletics represents one of our major vectors for growth. For us it is imperative to work closely with events and runners who use our fabrics in extreme conditions. Each participant will be equipped with a Salomon jacket made with a Polartec® fabric," explains Eric Yung, Director of Sales for Europe.
For more information on the Tromsø Sky race, visit www.tromsoskyrace.com
INFO: Polartec®