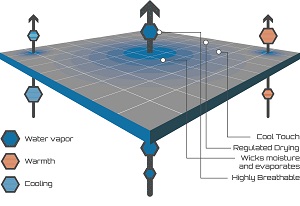 Polartec, the world's leading provider of innovative textile solutions, announces its first cooling fabric platform, Polartec® Delta™, available in consumer-facing collections this spring and summer 2017. Delta utilises a permanent mechanical wicking construction using hydrophobic and hydrophilic yarns to prolong the skin's natural evaporative cooling response. By focusing on sophisticated construction rather than chemical additives, Polartec's brand partners can permanently integrate cooling into a highly breathable garment that doesn't stick to the user's body during high-output activities. Polartec will be show casing Delta during OutDoor in Friedrichshafen on 13 – 16 July 2016 and Eurobike from 31st August – 4th September 2016.
Traditionally, athletes turn to cotton or polyester garments in warmer climates but find they get heavy, chafe or wick away their sweat causing them to overheat. Polartec's Delta sits in the sweet spot between cotton and polyester. By carrying sweat and holding it next to skin where it most closely replicates the human body's natural cooling processes, it still allows the fabric to dry quickly. Whether the athlete is a cyclist, runner or training in a gym, garments made with Delta provide comfort, reduce skin cling and help control odour.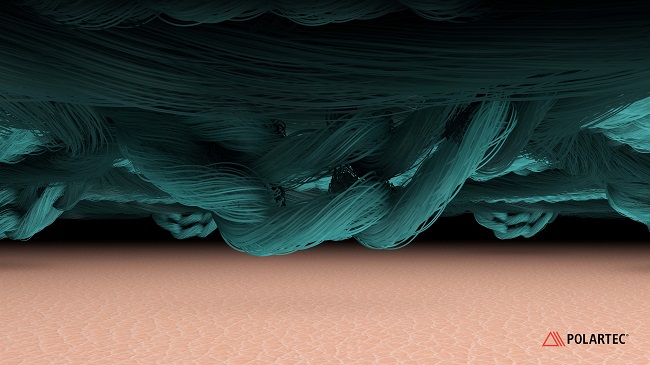 Launched in August 2015, Polartec's product development team has been hard at work with brand partners refining and improving Delta. Polartec will continue to innovate for next year and plans to offer cooling textiles in multiple weight fabrics with stretch; smooth, printable faced fabrics and even a classic pique knit that will be perfect for golf, cycling and the gym.
"Brand partners instantly saw the value in Delta's permanent cooling capabilities within their garment," said Polartec Product Marketing Manager, Base Layers, Karen Beattie. "The science of the fabric was the initial hook, and the comfort experienced in field testing sealed the deal. We are excited to see major brands' garments hit the market all over the world so consumers can get to experience Delta first-hand."
Brands adopting Polartec® Delta™ for the initial launch include: Crazy Idea, Karpos, Salewa, MacPac, Kathmandu, Outdoor Research, Kitsbow, Montura, Mountain Designs.

INFO: Polartec