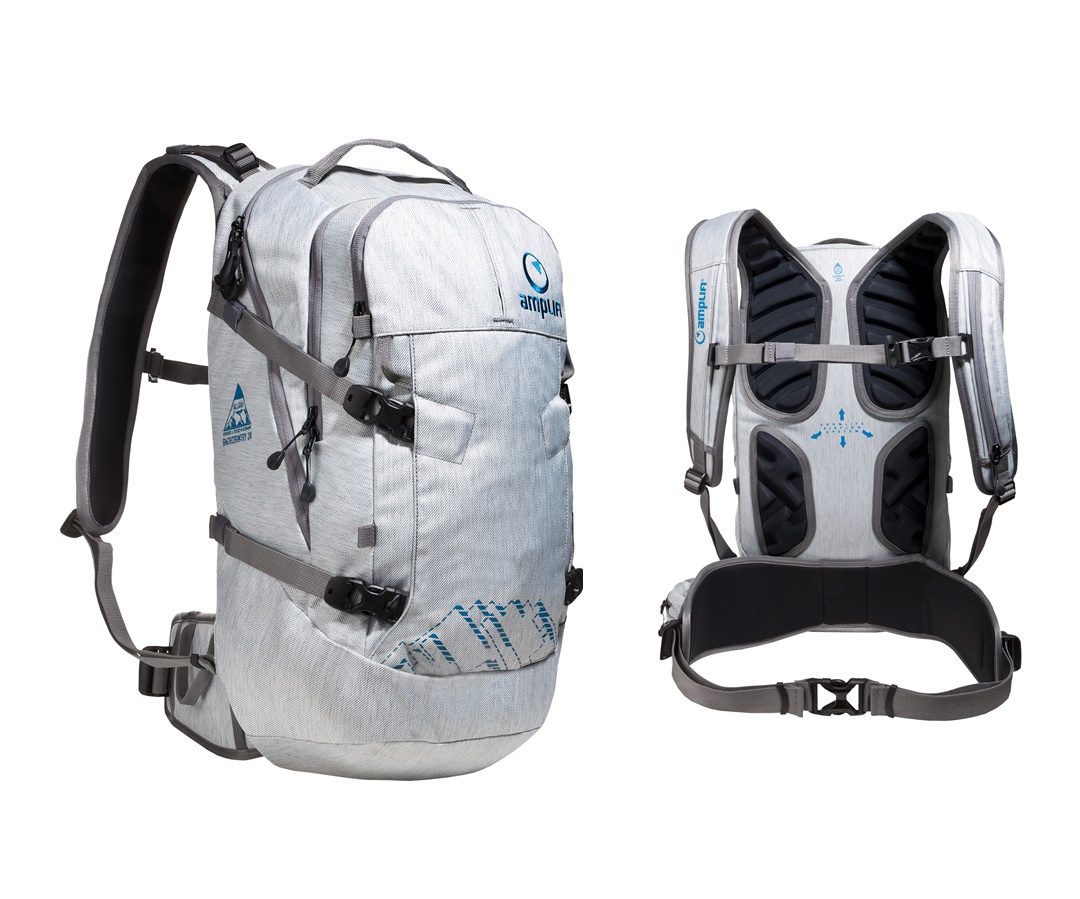 The BC Pack is a super-lightweight backcountry pack. Fully equipped with a ski/snowboard carry system, avalanche gear compartments, helmet carry system, goggle pocket and an insulated shoulder strap for your backcountry mission. Perfect for your hike mission! As an option a featherweight EPP protector (only 160 gr.) can be added to the pack.
A very nice technical solution is our very lightweight, yet super stable Snowlite Airflow System. The system is an ergonomically designed, super-lightweight, 3D-molded EVA back panel. It maximizes ventilation around the spine and shoulders for extended use while keeping your race weight down. The auto compression hip belt eliminates any swing weight while riding and can be released on lift rides without any efforts.
THE PACK FEATURES
board carry system
isolated hydration sleeve
google pouch
avalanche compartment with a new set up for probe and shovel stick for quicker in out
Snowlite back construction for reduced swing weight while riding and a fit that the pack moves with you. The auto compression hip belt always ensures great load distribution
Carefully selected materials and hardware for highest functionality
Sizes 22 & 28 Liter /Retail: 169,99 Euro (Additional 35,99 for the back protector).