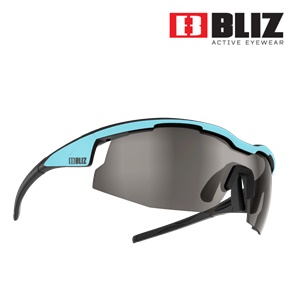 Ucompromising felxibility when you need it. Sprint delivers superior quality & performance in the most demanding conditions.
With its handmade frame and aerodynamic full lens shape, Sprint is the ideal sport frame for medium to high speed sport activities. Sprint has uncompromising flexibility with features such as; Bliz's famous click-in goggle type head band, changeable lens, adjustable nose pad and temples. Every feature is designed to help you protect the eyes from the sun, wind and air-born particulates while also delivering controlled air circulation to combat lens fogging and cool a sweating face. Sprint is perfect for the widest range of activities including Cross-Country Skiing, Cycling, running, paddling, SUP, hiking and climbing.
Sprint is a unisex design, made to fit most heads and shapes. It weighs only 32 grams and has Precision Lens Technology™ made to deliver lenses with the most exacting refraction tolerances and complies with the most demanding safety standard. With their dist­ortion-free field of view these lenses let your eyes relax and focus. in addition, all eyewear with precision technology also feature our perfect curve, max uv, shatter proof, hydrophobic and anti-scratch technologies.
Handmade frame • 100% UVA- and UVB protection • Unbreakable Bliz X-PC Polycarbonat lens • Frame which is made of Grilamid TR90 provide a low weight and high flexibility • One extra lens included • PRECISION LENS TECHNOLOGY™ • Adjustable friction rubber nose pad • Adjustable temple tips in rubber wire core • Adjustable 20mm head strap • Removable sweat band that also regulate ventilation • Hard protective case with pockets for extra lenses • Cleaning cloth.