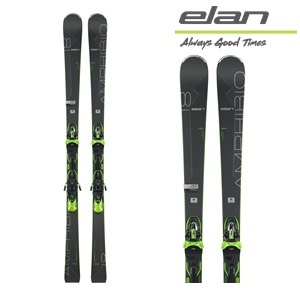 ALL MOUNTAIN AMPHIBIO
The 2019/20 Amphibio series marks a new era for the ever evolving, always-innovative all-mountain ski collection. The highly versatile, dynamic and maneuverable skis are designed for the best among all-mountain skiers. Known for their high performance from an asymmetrical Amphibio profile, the series takes it to the next level with Amphibio Truline Technology for the perfect turn while the new Fusion X binding system provides a smooth, free flex performance. The Amphibio series compromises nothing and promises everything you need to be the king of the slopes.
AMPHIBIO TRULINE TECHNOLOGY
Perfection inside and out.
Amphibio Truline elevates the asymmetrical ski design to the next dimension by strategically locating materials over the edges of the skis. Structural material is placed over the full length of the inside ski edge, providing more stability to power the turn – while less material is applied over the outside edge, resulting in a smooth and easy perfect turn.
King of the piste
The Amphibio 18 Ti2 Fusion X reigns at the top of the alpine kingdom providing superior edge-to-edge response and stability. Rule the piste with this high performance powerhouse.
CODE: ABHEUE19
PROFILE: Amphibio
TECHNOLOGY: TruLine Technology, RST Sidewall, Laminated Woodcore, Dual Ti, NanoTech running base
GEOMETRY: 121/73/104
LENGTH RADIUS: 160(13.3), 166(14.5), 172(15,7), 178(17.0)
SYSTEM/PLATE: Fusion X
BINDING: EMX 12.0 GW Fusion X BLK/GRN.