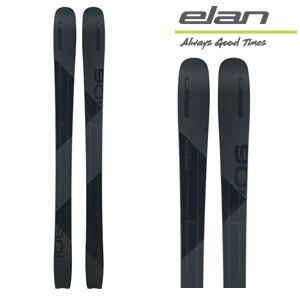 State of the art innovation meets premium design.
The Elan Black edition Series blends sophisticated design with advanced materials and constructions. This special edition series features sleek timeless style with a state-of-the-art carbon construction, sure to attract even the most distinguished eye.
TNT TECHNOLOGY
Confidence building performance for any situation on the mountain.TNT technology is a combination of innovations that provide the best balance of lightweight construction with power and performance. TNT Technology integrates Vapor Tip Inserts into a TubeLite Woodcore. The end result is an extremely lightweight high performance ski with exceptional power, dampness and stability.
Wider, Bolder, Stronger
The ski designed for those exploring all that the mountain has to offer, the upgrade with lighter carbon materials and a sleek all black carbon finish enhances the look and feel of Glen Plake's choice sticks.
CODE: ADAFJN19
PROFILE: Amphibio
TECHNOLOGY: TNT Technology, SST Sidewall, TubeLite Woodcore, VaporTip, Carbon
GEOMETRY: 140/106/122
LENGTH RADIUS: 167(15.8), 174(17.0), 181(18.1), 188(20.4)
WEIGHT: 1799g +/- 50g (181)
SYSTEM/PLATE: Flat
BINDING: ATTACK2 13 AT W_O BRAKE.