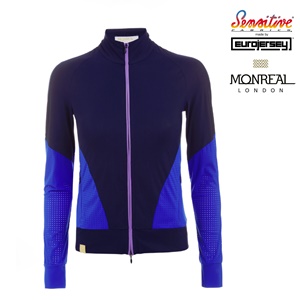 MONREAL LONDON: LUXURY, ELEGANCE, VERSATILITY AND PERFORMANCE IN SENSITIVE® FABRICS

Monreal London is a collection created from the creativity of an enthousiastic tennis player and designer, Stefani Grosse, who wanted to diminish the shortage with a range of functional, sexy of a pure style and chic garments of activewear. Each garment made with the high functional qualities of Sensitive® Fabrics, performs excellent accomplishments thanks to the technology that enables to perfectly follow the movements of the body and to support it, guaranteeing a long life span and comfort.
Monreal London is considered a sophisticated brand that merges fashion and athletic functionality without ever giving up style, with a touch of innovation and modernity in comparison with the traditional activewear. Ideal garments for sportive women that love to put their image in the first place when performing physical activities. Victoria Beckham and Pippa Middleton have been the first affectionate fans of Monreal London, followed by the golfer Anna Rawson and the fitness blogge Faya Fot.
Featherweight Jacket, col. Dark Sapphire.