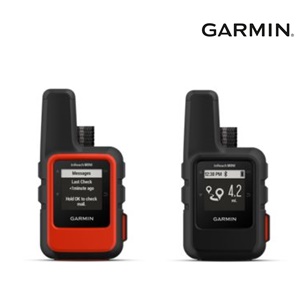 Lightweight and compact satellite communicator
inReach Mini is your go-to connection for maintaining off-the-grid contact. It's our palm-sized satellite communicator for adventures where size and weight matter. inReach Mini lets you send and receive text messages, track and share your journey and, if necessary, trigger an SOS alert to contact the GEOS 24/7 emergency response team. With inReach connectivity, your family and friends will know they can stay in touch, no matter where your activities may take you.
Measuring just under 9.9 cm tall by 5.2 cm wide and weighing a mere 100 g, inReach Mini is a comfortable fit for your pocket or backpack. It connects for messaging via the Iridium satellite network, offering seamless 100% Iridium coverage worldwide. You don't have to worry about being within range of a mobile phone signal or encountering spotty coverage. Your inReach Mini works globally, so you can stay connected.