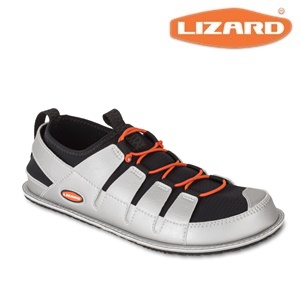 Lightweight, Easy, Adaptable, Functional
Leaf breaks the rules and defines a new concept of footwear. Comfortable, flexible, breathable, packable and versatile.
Upper: Happy Cow Suede or Strong and

soft-shell Schoeller

®

that ensures

durability, warmth and breathability

. E

lastic lace.

Footbed: removable, in felt with antibacterial lining with silver fibers.

Sole: Protective: XL EXTRALIGHT

®

. Sensitive: LIZARD Grip spongy rubber.

Sizes: Men 40-48 Women 35-43.

Weight 41: Sensitive: 141 g Protective: 180 g.

Drop: 0 mm.