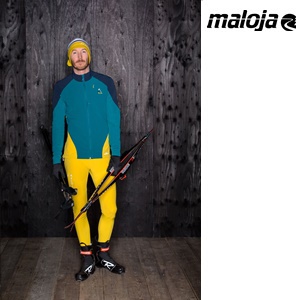 A Nordic Jacket with Thermal Stretch ECO and Gore Windstopper XFast.
Thermal Stretch ECO is a 4-way stretch material made from recycled nylon and recycled spandex. It delivers superior breathability and is piling and abrasion resistant. The structured inner surface provides insulation and quick moisture transport of the surface.
Gore Windstopper XFast Membrane is an ultra light coating that is laminated on a light textile and provides asbolute windproofnee. It is made out of the Polymer PTFE, which will be stretched to create a pore structure. The micro pores are 900times bigger than the water vapour molecule, so that sweat can escape unhindered. Due to this unique membrane technology all windstopper produtcts are absolute windproof and breathability of the original textile persists.