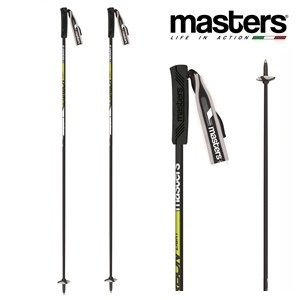 The most interesting new product of Masters' new winter collection!

This model is made with excellent 100% carbon tubes with an opaque 3K finish, to highlight their balance and lightness during use, but its uniqueness versus the ST Carbon model is the diameter of its tubes: 10 millimetres of attractive linearity and elegance.
Falco grip, made of comfortable EVA, has been revised, and the new black version embellishes the image of the ST Carbon Light model, as does its Comfort strap even richer in details, while maintaining its ease of handling and internal adjustment system.
For the best grip on snow-covered and icy terrain, the tungsten-tipped support and the soft threaded black & white Gryphon basket complete the match with the colours of its graphics: technical and bright.