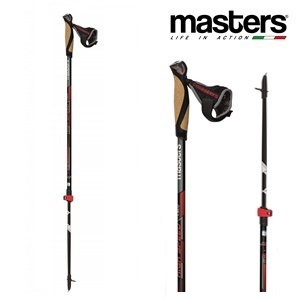 TELESCOPIC models are mostly dedicated to beginners of Nordic Walking, due to the fact they have to learn this healthy walking style and probably need to adjust poles' height following their needs. Ideal also for Nordic Walking Team to offer to its registered high level of products, adjustable to their height.
Shaft: Calu®
Sections: 16/14mm diameter
Grip: Essenza Click cork with Evolution Reflex glove
Tip: tungsten with Nordic walking cruise support
Measure: closed 78cm, size range from 105cm up to 135cm
Weight: 153 gr./piece.