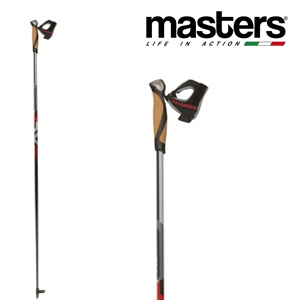 XC 10 QR: These poles are entitled to promise the best combination between swinging and lightness, ideal for pro and expert x-country skiers for taking advantage of their push.
Made in 100% Carbon HM (High Modulus) in 16mm ø, light and manageable. Equipped with the ergonomic grip in natural cork Essenza QR (Quick Release), for an intensive work and wide turns of your wrist; Evolution Click glove permits extra
support to your boosts and a facility to unhook.
Race basket with carbide tip for a better grip on frosty terrain.
Weight: 170 grams per piece (based on 135cm size).
Size: from 130 cm up to 170 cm.