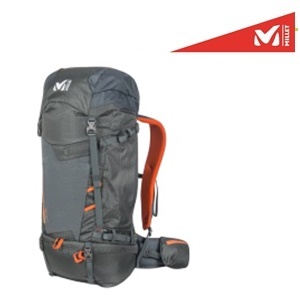 Medium-capacity hiking backpack designed for the keen outdoor enthusiast and built for mountain environments, alpine hikes, treks and walks. It was redesigned with minimalistic features and even more adaptability on and off the mountain. Gear holder straps are retractable, the front and lateral stretch pockets are ergonomic and space efficient, shoulder straps are padded but slick and the back panel provides comfort with a soft contact area, enhanced breathability and high wicking performance. The Variloop System adapts to any gear, simply setting up the loops and buckle differently to pack your poles, mat or sleeping bag. All of the features use technology in order to achieve lightweight, comfort and minimalism.
Main features:
Foam Lighter Back
Variloop System for carrying all mountain gear, in summer and winter
Zipped pack-bottom compartment
Front and side stretch compartments
Rain cover include in hat compartment
Fabrics:
N 210D Honeycomb 3Line // W/R // 100% PA
N 420D Oxford HD SD // C0 DWR // 100% PA
P 600D Oxford // C0 W/R // 100% PES
P 1200D // C0 DWR // 100% PES
N 210 D 113T // C0 DWR // 100% PA.