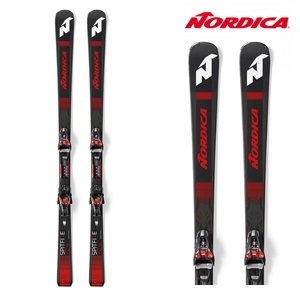 Nordica has succeeded in creating the perfect fusion of the Dobermann World Cup construction and the proven Spitfire SLR/GSR technology. The result: 3 impressive and agile frontside skis for racing enthusiasts which are fun to use and enjoyable the entire day.
The radius philosophy, legendary performance and proven Race Bridge construction consisting of a full wood core with two layers of metal are identical for all 3 models. Together with the carbon chassis, the latter is responsible for the perfect torsional stiffness, ideal transfer of force, unbeatable stability and precise edge grip. All vibrations are noticeably dampened by the Recoil Power Plate.
The 3 Spitfire models are differentiated by their different waist widths and the resulting different widths of the tip and tail of the skis.
The narrowest ski, at 72 mm, has a stable lie on groomed, icy hard runs and will impress even the most demanding skier with its dynamic reaction.