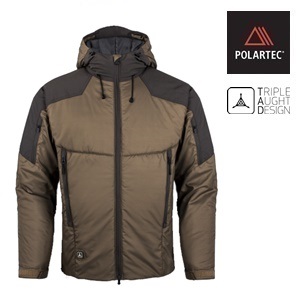 The Bastion Hoodie provides key fortification against frigid weather, allowing you to go further and stay longer.
Made in USA and insulated with Polartec Power Fill™, Bastion evolves the classic belay jacket, maximizing heat retention with less bulk and weight.
Stowen into its hunter's pocket until needed. Bastion provides instant sheller when the mercury drops. Power fill's less-bulky insulation means the bastion will layer more comfortably under a shell in cold, wet weather, and take up less room in your pack than other synthetic insulation.