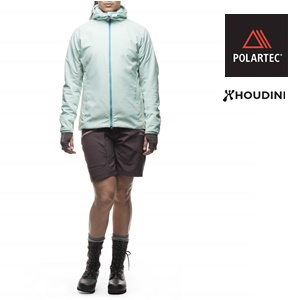 A whole host of great garments that use Polartec® reside in Houdini's new SS17 collection including jackets for babies and children.
In addition to these the C9 Hoodi for men and women caught our eye.
Using great commercial colours – a pastel green, ice blue and black – these insulated garments are ultra-lightweight thanks to award-winning Polartec® Alpha® and with a DWR outer they offer wear-anywhere flexibility.