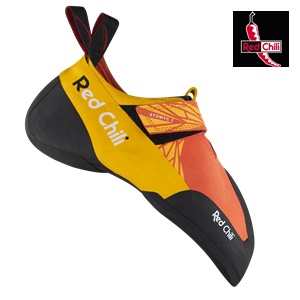 We further improved the ATOMYC.Theentry -area is completely redesigned and combines an even easie ron/off convenience with a perfectly snugfit. The ATOMYC 2 is a precision down turns lipperde signed to deliver the highest level of sensitivity on the mosttechnical routes. An aggressive slingshotr and combines with a single Velcro strapt o press the foot forward into the down-turned to ebox for maximum power.The full synthetic upper combines with a rubber toe capto reduce stretch over time.
Last: flat, symmetricshape
Closure-system: Dual-VCR Entry
Color: blue/ orange
Weight: 520 g (pair) / sizeUK 7
Tongue:one-piece, soft meshmaterial, breathable
Toe-box:Duralast–super durable due toa reinforcedtoe-area, linedtoe-box
Heel:Impact Zone shockabsorber
Footbed:leather
Upper:leather, comfortablefit
Sole:Red Chili RX-2 rubber4.5mm
Sizes:UK 3-12 | US 4-13.