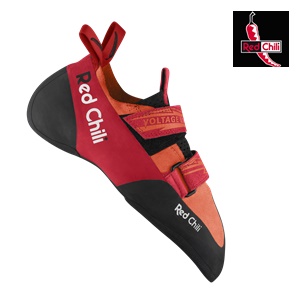 The proven fit and the features of the VOLTAGE, only for less voluminous feet, that`s what the VOLTAGELV is developed for!
High tension on the wall–yes.Stressful tension on the foot–noway! This concept in mind led to a completely new last for the VOLTAGELV. Perfect combination between volume, down turn and precision.Transforms your sweat into progress.
Last:aggressive downturn, asymmetricshape
Closure-system: Dual-VCR entry
Color: orange / red
Weight: 490 g(pair) / sizeUK 7
Tongue:stretch–easy togetin andout
Toe-box:Ultra-GripToepatchwithoutoverlaps, bigtoebox
Heel:Performance-Fit Heel, VibramXS Gripsole
Upper:leather, comfortablefit
Midsole:RC-Tension –soft prestressedmidsole, ensuresa perfectshapeandperfectfit overtime
Footbed:leather, comfortablefit
Sole:splitVibramXS Grip4.5mm sole
Sizes:UK 2-12 | US 3-13
Made in Europe.