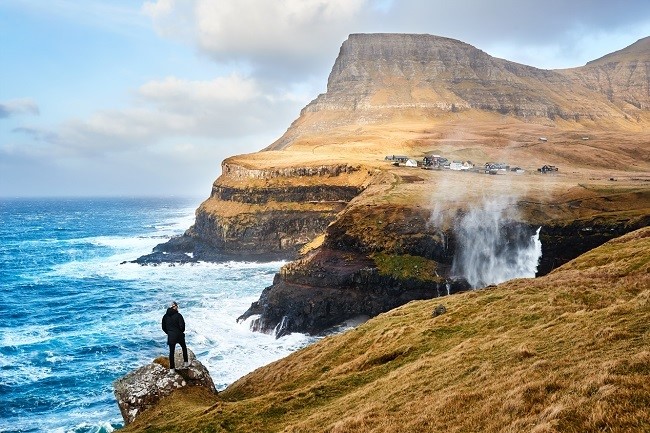 ECCO Outdoor will present its innovative, premium footwear at OutDoor 2018 in Friedrichshafen in southern Germany, with the Danish brand among the exhibitors at the jubilee 25th edition of the international trade show.
Over the last quarter of a century, OutDoor has built up a reputation for being Europe's premier trade fair for the industry, and almost 1,000 exhibitors from 40 countries will gather at Lake Constance from June 17-20.
More than 20,000 industry visitors from around the world are expected, including retailers, athletes, adventurers, journalists and other key influencers. That makes it an ideal setting for ECCO Outdoor to showcase its 'outsider' brand ambassadors and the new 'ECCO Outsider collection', with shoes, boots and sandals that are both 'made for the elements' and for those enthusiasts and non-conformists who dare to be different.
With its creative, independent spirit, ECCO is itself an 'outsider' in the industry, as it has the distinction of producing its own leathers in its own tanneries, and also making the shoes, boots and sandals in its own factories. That story will be illustrated at the booth, with ECCO Outdoor to exhibit alongside ECCO Leather, which is regarded as the world's most advanced and progressive research and development facility for the material. The shoemaker will tell visitors how rich, innovative leathers combine with ultra-modern comfort technology to make progressive, high-performance products with a stylish versatility that offers a range of wearing moments.
Among the innovative materials created by ECCO Leather, and incorporated in ECCO Outdoor products, is DYNEEMA® BONDED Leather by ECCO. High-end hides have been fused with a man-made fibre that is 15 times stronger than steel, creating the strongest, yet thinnest leather, on the market, protecting the uppers against tearing while also being wonderfully, luxuriously soft.
The most innovative materials and technologies have been used to create the products in the 'ECCO Outsiders collection'. Those shoes and boots will allow the ambassadors, including Canadian stone balancer Michael Grab and Zimbabwean adventurer Sean Conway, to continue finding and traveling their own paths in the great outdoors.
INFO: ECCO Outdoor