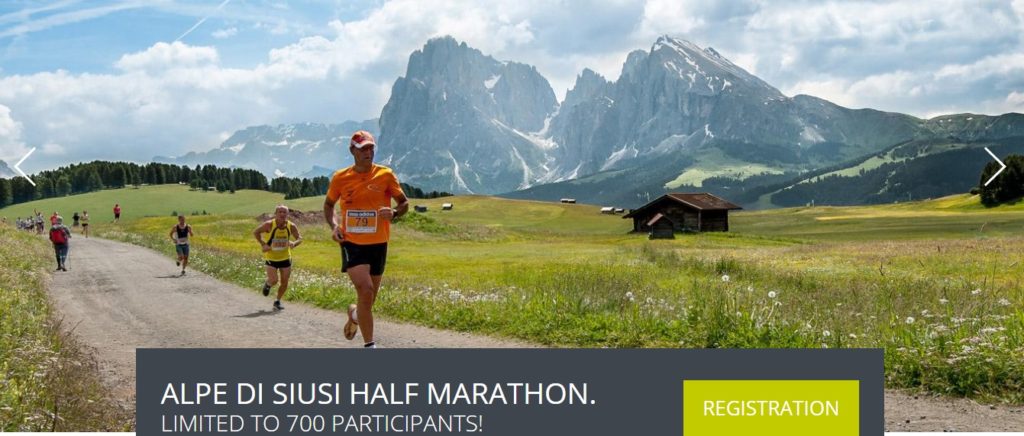 7th Alpe di Siusi Half Marathon on 7th July in Compatsch. Training workshops from 3rd to 7th July with the expert Fulvio Massini. For each kilometre run (for a total of 21), 200 euros will be donated for charity. Registrations are open at 40 euros until 23rd June.

Among the initiatives on Alpe di Siusi – in South Tyrol –, there will be the training camp with the experts Egon Zuggal and Rudi Brunner. But in view of the seventh edition of the Half Marathon on July 7th in Compatsch, the organising committee also offers a training workshop from July 3rd to 7th with Fulvio Massini, a training adviser and professor of Sport Sciences and physical Education at the University of Florence. For 220 euros (not including accommodation and registration fee for the race) you can get in perfect physical and mental shape and face the 600 meters of difference in height of the race. You will discover all the technical and practical aspects thanks to a training program suitable for everyone; the activities will be organised according to level groups. Beside the evaluation tests and the stretching exercises, it is possible to participate in hiking, trekking and mountain-bike tours.
It will be a week of pure sport and nature. On Wednesday, July 3rd, there will be the opening meeting of the workshop at the Hotel Steger Dellai; on Thursday tone up exercises and evaluation of foot placement; on Friday a test to determine your maximum, constant speed; on Saturday a guided training along a scenic route and on Sunday at 10 am the start of the Alpe di Siusi Half Marathon.
There will also be a charity challenge thanks to the "marathon of solidarity" relay; the proceeds will be donated to the organisation RYLA (Run Your Life Again), to the IOV (Istituto Oncologico Veneto – Cancer Institute of Veneto) and to the Bolzano Hospital Genetics Service for research, treatment and prevention of breast cancer. The relay team consists of 21 breast cancer patients with medical staff, each of whom will run the Seiser Alm Half Marathon. For each kilometre run, the sponsors of the event will donate 200 euros to the project. Running is good for your health and for your soul. Registrations for 40 euros until 23rd June.