MILLET, the manufacturer of technical mountain apparel and equipment, has received two prestigious accolades from the ISPO Awards committee: GOLD WINNER for its new winter Alpine Approach Boot, and WINNER for its ski-touring backpack. These successes are the culmination of a continuous R&D program with the guides of Chamonix.
"Guided by Guides"
Based since day one in the World Mountaineering and Skiing Capital, with the Mont Blanc Massif as playground and expertise lab, Millet has for several years been the partner of the Chamonix Guides Company. Equipped with the brand's latest products, the guides of Chamonix are its first product testers, giving advance approval to design relevance and decisions throughout the development process. This compelling technical endorsement means Millet can offer practitioners the most accomplished mountain equipment. And this day-to-day dedication is now rewarded by the prestigious ISPO Awards.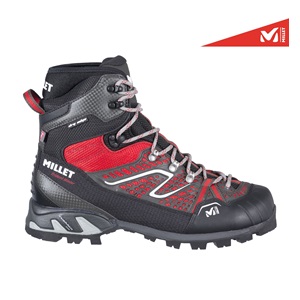 GOLD WINNER for the Trident Winter boot
This boot's versatility makes it an essential winter product, as explained by Millet's head of equipment Sébastien Mazars: "It's a boot that lets you enjoy all kinds of activities, unlike a much heavier and more rigid traditional winter boot: it's comfortable, waterproof and breathable, and contains Primaloft® insulation – a technical spec that delivers definite protection from bad weather! It's the perfect performer for approach walks, snowshoe hiking, and even everyday wear in rugged winter conditions." Its standout factor? "The Trident Winter is a lightweight, modern-styled boot offering an extremely snug design – a unique product."
With this new addition, the Millet brand further highlights its long-standing know-how in technical performance disciplines such as mountaineering (two years ago, the Everest Summit also won an ISPO Award), but also its desire to offer versatile modern products that are accessible to the largest number of people.
The Trident Winter has a Millet DRYEDGE™ membrane, a high-cut upper that's isothermal to -10°C, an anti-snow stretch gaiter, and a precise, grippy Vibram® Teton outsole with winter-specific rubber compound. A cushioning, stabilising heel and a reinforced thermomoulded toe section complete this product's line-up of technical assets.
The Trident Winter will be available in store from September 2015.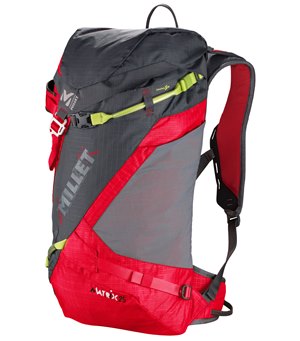 WINNER for the Matrix 25 backpack
This prize is especially satisfying because the pack's big brother – the Matrix 30 – already walked away with an ISPO Award two years ago!
Millet product manager Antoine Lafoux reviews the product's strengths: "The concept of this pack is driven by logic and simplicity, so that each user action is easier, quicker and more secure." He adds: "There's no contradiction between the pack's various functions: for example, you can easily open the pack while the skis are still attached, because the lid opens and closes on the side, with the aluminium buckle. This 25-liter version is a clean-styled, thoroughbred design – with lighter fabric, a breathable 3D mesh back, but above all the new Opposite Opening™ system that lets you fully free up the front of the pack and provide quicker, simply access when you open it." This innovation is being launched by Millet in summer 2015, and is featured here on a winter pack.
The pack's transgressive style is reflected in its technical details but also its asymmetric design. "The Matrix 25 caters for ski-touring enthusiasts seeking lightweight performance."
It will be available in store from September 2015.
INFO: MILLET