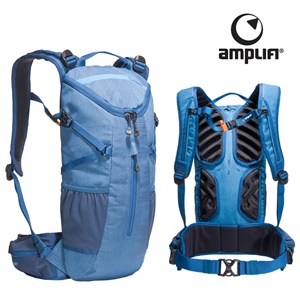 The Hexpack 8 is a new super-stealth backpack for riders who want minimalist performance. It also looks the shiz if you're just into an ultra-sleek design. The back construction is based on the Backcountry series and rocks an industry-standard SAS-TEC protector.
The Snowlite Airflow System is an ergonomically designed, super-lightweight, 3D-molded EVA back panel. It maximizes ventilation around the spine and shoulders for extended use while keeping your race weight down.
Created in Germany, SAS-TEC makes industry-standard, built-to-last soft-foam protection. The protectors are lightweight, ventilated, ergonomically designed and hand washable. Effective against all kinds of impacts, they can also withstand multiple hits.