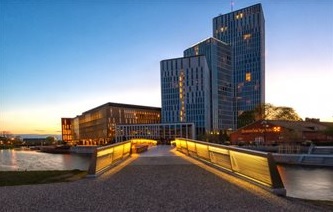 Following a hugely successful event in Treviso earlier this year, which brought together over 270 delegates from the outdoor industry, the European Outdoor Group (EOG) is pleased to announce that the sixth annual European Outdoor Summit (EOS) will take place from 19th to 20th September 2018 in Malmӧ, Sweden.
The EOS features inspirational speakers, current topics and educational break out seminars. It is the ideal platform for networking being the key event in the European outdoor calendar, bringing together high calibre leaders in the outdoor industry from across Europe and beyond.
The EOS 2018 will be delivered in partnership with the Scandinavian Outdoor Group (SOG) and will take place at Malmö Live. Centrally located in Malmӧ, the conference centre was built in 2015, is attached to the Clarion Hotel and has become a new landmark in Malmӧ city's skyline. The Clarion Hotel offers 444 guest rooms with stunning views over the city, making it the perfect accommodation for EOS delegates.
The largest city in the Swedish county of Skåne, Malmӧ is an easy to reach destination for delegates. Malmö Live is conveniently situated in the centre of Malmö, just 2 minutes' walk from Malmö Central Station where trains to Copenhagen airport, which offers direct flights to 142 countries worldwide, will take only 17 minutes. The Conference Centre is also within walking distance from city centre attractions, shops and restaurants.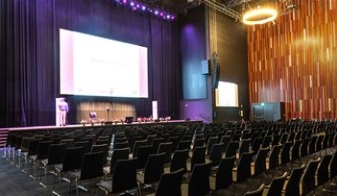 Sara Wänseth, General Secretary of SOG, said: "At this year's EOS in Treviso, we promised to co-organise the best European Outdoor Summit, and we are very much looking forward to the challenge. We are proud and enthusiastic for the opportunity to, once again, welcome the outdoor industry to Scandinavia (the first EOS took place in Stockholm back in 2013). We aim to offer inspiring speakers, opportunities to network and urban outdoor activities!"
Mark Held, General Secretary of the EOG, comments: "We are delighted to be working in partnership with SOG to host the EOS 2018 in Malmö – a cosmopolitan and easy to reach location for delegates with first class facilities which will ensure we deliver, once again, a forum for our members as well as other business leaders in the outdoor industry."
Details about speakers and how to book a place at EOS 2018 will be available in due course. For more information about the summit, visit www.europeanoutdoorsummit.com.