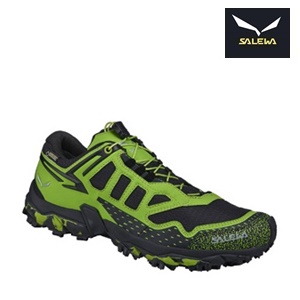 SALEWA, representing 80 years of mountain experience, and MICHELIN®, a world leader in high performance compounds and tyres,
joined forces to develop the Ultra Train GTX – the first waterproof shoe for mountain training. Athletes need outstanding grip and traction they
can rely on to provide support and control during long training sessions in the mountains. During the winter season, they also need additional
waterproof protection and an outsole compound that can still function in freezing conditions.
This is why SALEWA and MICHELIN® developed an outsole that also provides traction and grip on hard-packed terrain, as found on colder
days in winter, and that works in synergy with SALEWA's Motion Guidance technology to offer support and promote natural movement
even in long training sessions. The GORE-TEX® lining adds four-season protection.