ISPO 2017, Murray Macadam (Marketing Associate) presents the Shakedry™ Product Technology by GORE-TEX®.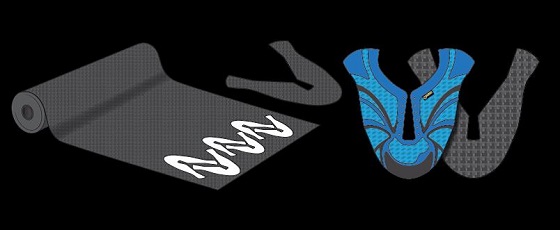 W.L. Gore & Associates (Gore) introduces GORE-TEX® road running shoes that fit and feel like regular road running shoes. From autumn and winter in 2017, runners can enjoy the benefit of breathability, water and cold protection yet with the fit and feel of non-protective running shoes. With GORE® Invisible Fit™ Technology, the GORE-TEX® membrane is engineered to bond to a variety of athletic uppers, keeping feet dry and comfortable in the foulest of running conditions; all backed-up with Gore's GUARANTEED TO KEEP YOU DRY™ Promise. The first GORE-TEX® running shoes with GORE® Invisible Fit™ technology made by Saucony and Inov-8 will be available at retail from autumn/winter 2017.
At OutDoor 2016, Bernhard J. Kiehl (Fabrics Division Sustainability) explains how GORE-TEX® intends to offer non PFC Based DWR products by AW 2018.19.

Interviews: Andrea Bonetti
Video shooting and editing: Davide Dal Mas
INFO: GORE-TEX®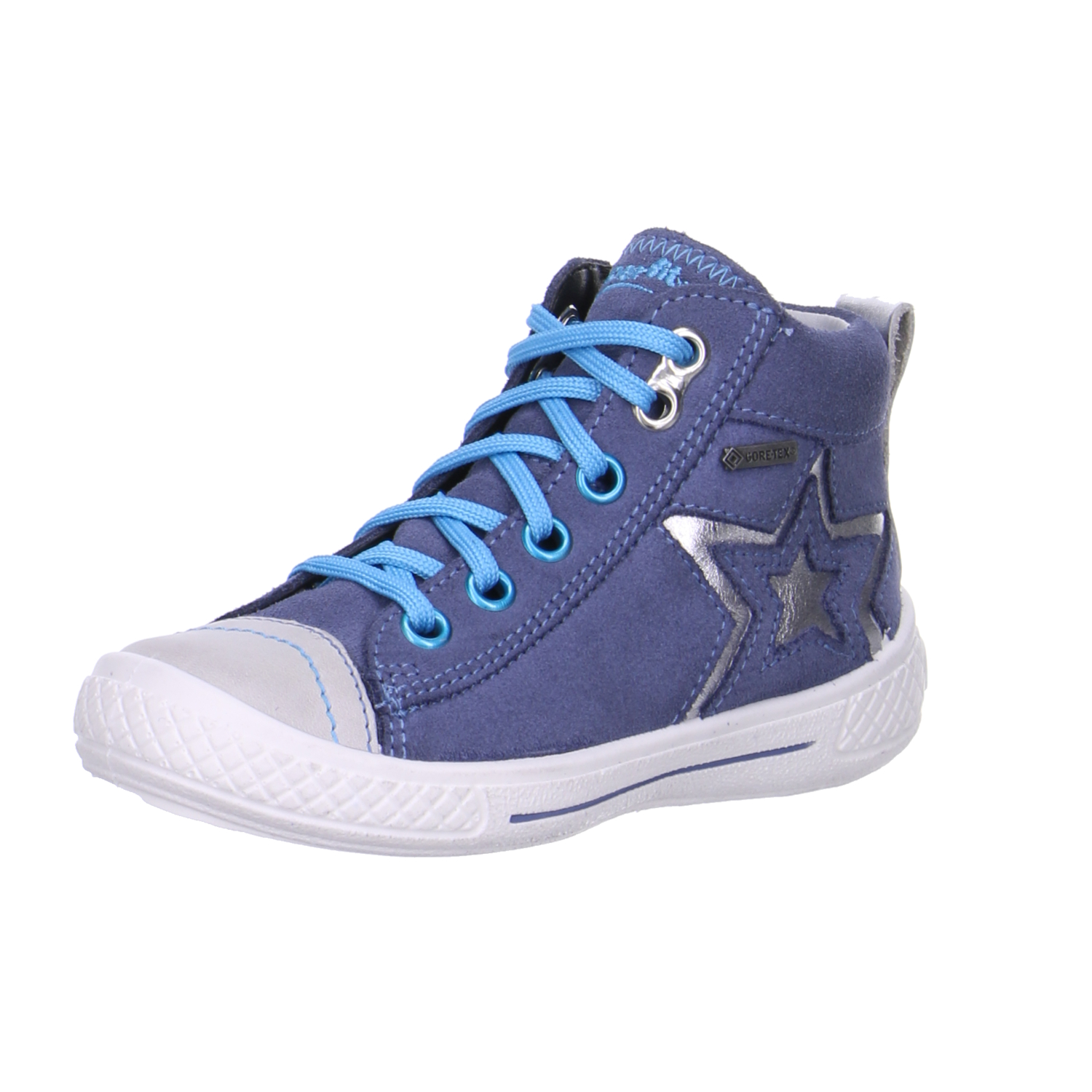 The GORE-TEX® brand ambassador programme is a guarantor of success: as the recipient of several prestigious awards, the BIG DAYS programme goes into its fourth consecutive year in 2016 using the slogan "Big Days: Small Feet – Big Steps". Prospective GORE-TEX® BIG DAYS brand ambassador families have the chance to apply for the program at http://bigdays.gore-tex.co.uk/ from 14th March 2016. Below the GORE-TEX® brand treats you to a sneak preview of the latest collections for spring and summer 2016 of Gore brand partners Primigi and Superfit.
Most parents are well aware that their children experience new adventures every day – some with an immediate effect on their young lives: their first steps, their first holiday, their first day at school, their first football match, the first time they dance on stage. These special moments should not only be captured on film, they should also be cherished together with footwear that keeps your children's feet dry and comfortable whatever they're up to.
GORE-TEX® BIG DAYS – about the programme
The GORE-TEX® BIG DAYS brand ambassador programme combines both of these elements. It captures those memorable moments and promotes the theme of healthy foot development. Using the slogan "BIG DAYS: Small Feet – Big Steps", for the fourth consecutive year the GORE-TEX® brand is looking for 25 brand ambassador families to comment online about their little heroes' BIG DAYS throughout 2016. Each child in these families will be given two pairs of functional shoes from the latest collections of selected Gore brand partners to be tried and tested. All the blogs about their experiences and the styles they are wearing are published online at http://bigdays.gore-tex.co.uk/, the Internet platform focussing on children's feet and foot health.
The latest round of BIG DAYS kicks off with an innovative technology
This spring the GORE-TEX® brand ambassador families can look forward to a very special new technology: they are being given shoes with integrated GORE-TEX® SURROUND™ product technology that not only delivers total waterproofness but also outstanding breathability. This technology revolves around its open sole structure. The structure ensures that excess heat and sweat can escape outwards while water cannot penetrate into the shoe.
Embrace the joys of spring – with GORE-TEX® SURROUNDTM shoes for kids
The latest GORE-TEX® footwear collections from brand partners Primigi and Superfit are proof of the fact that functional footwear can also be trendy. These styles feature an innovative technology teamed up with a fashionable design. Primigi's Ailen GTX® SURROUNDTM is quite the highlight for young fashion victims. Pastel tones juxtaposed with a floral design and shiny sequins let you rediscover the joys of spring. Through its open sole structure, the integrated GORE-TEX® SURROUNDTM product technology delivers maximum all-round breathability, even on warmer days. Superfit's Tensy GTX® SURROUNDTM is no less striking: this snazzy sneaker makes an impression with bright blues, stylish velours leather and distinctive, silver metallic design elements. It looks great with blue jeans.
INFO:
GORE-TEX® BIG DAYS
GORE-TEX®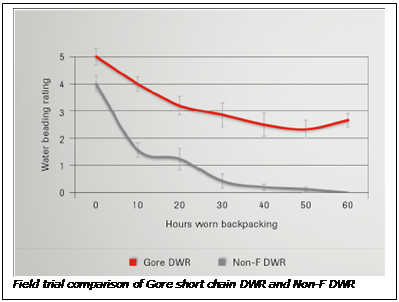 L. Gore & Associates (Gore) continues its scientific research and has published Life Cycle Assessment (LCA) data focusing on durable water repellent treatment (DWR) for functional outerwear.
This is the third LCA that Gore has published since 2013. It was conducted with input from third party experts – including the Institute for Environmental Research, Vashon Island, Washington, USA. LCA is the global standard for assessing the total environmental impact of a finished product and takes into account all aspects of a product's ecological footprint including resource and energy consumption, emissions to air, water and land, as well as health & ecosystems, and more. Gore Fabrics has been using LCAs since 1992. Gore conducted this LCA study to help guide future choices of DWR technologies. The study compared the environmental impacts, such as potential toxicity measured in equivalents of 1,4-Dichlorobenzene[1] (kg DCB eq.), of different DWR technologies: a non-fluorinated DWR (hydrocarbon based) and a short-chain polymer DWR currently used by Gore.
The assessment of GORE-TEX® jackets, with different DWR treatments, in backpacking and high aerobic activities showed that the currently available non-fluorinated DWR offering does not offer a better environmental profile than Gore's current fluorocarbon based DWR treatment. The study revealed that the lower performance of non-fluorinated DWR treatments is the single biggest driver for the jacket's environmental impact. The reason: In an attempt to maintain a satisfactory level of water repellency backpackers would have to wash and re-apply DWR treatments more frequently on garments with non-fluorinated DWR's compared with Gore's current short-chain polymer DWR. A well functioning DWR treatment is crucial to prevent the jacket from saturating with water, which increases weight and discomfort and could lead to reduced concentration and individual performance.

Field test of DWR treatments. Gore put jackets treated with different DWR treatments through outdoor backpacking field tests which informed the usage scenario in the LCA study. In real life situations, the currently available non-fluorinated DWR treatment exhibited clear shortcomings: after just a short period of use, it was observed that it no longer provided effective water repellency. A situation that would likely lead to continued user dissatisfaction or attempting to restore water repellency by washing and re-apply DWR treatments more frequently. The LCA incorporated this extra care to probe these use phase impacts, which highlights the importance of durable performance. "This might not be realistic scenario for many consumers, but accepting loss of water repellency will likely result in disappointment and premature replacement of a jacket", says Bernhard Kiehl, Gore Fabrics Sustainability Leader. "Frequently replacing a jacket comes with similarly negative environmental impacts since the production of a new jacket uses up additional resources like chemicals, energy and water, etc."
Bernhard Kiehl concludes: "As a technology leadership company we are committed to continually reducing the environmental footprint of our products and acting as a role model for a more responsible outdoor industry. To this end we will continue to invest in research and apply sound science to drive future innovations."
Life Cycle Assessment (LCA) is a global standardized tool (DIN EN ISO 14040) to measure the environmental footprint of a finished product. LCA assesses the whole process with a "cradle to grave" approach – from raw material extraction through materials processing, manufacture, distribution, use, repair and maintenance to disposal or recycling.
More information on GORE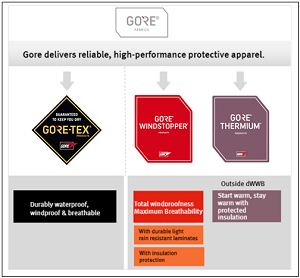 W. L. Gore & Associates (Gore), the company behind the GORE‑TEX® and WINDSTOPPER® brands has been influencing the outdoor market with ground-breaking discoveries and technologies for more than 40 years. Gore is now restructuring its brands for autumn 2016. The new brand architecture was developed to help consumers distinguish between the product benefits of "durably waterproof and breathable" GORE-TEX® products – and "total windproof and maximum breathable" new GORE® WINDSTOPPER® and upcoming GORE® THERMIUM™ products. The new brand names will also make it easier for consumers to choose their ideal weather protective clothing. Future affiliated brands will therefore benefit from the strength of GORE®'s driving force – as it will be featured throughout the new and restructured brand architecture.
By introducing innovative new product technologies, Gore is widening its brand architecture and strengthening the new and well-known brands through the new umbrella brand – GORE® will be included in the name of all individual brands. The innovative power of GORE® has already been part of the "GORE‑TEX®" brand name for decades. Now it will also be included in GORE® WINDSTOPPER® and GORE® THERMIUM™ brands. Both product technologies stand for sophisticated functionalities with dedicated benefits for the consumer.  (more…)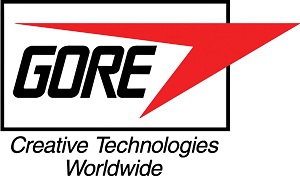 Ranked No.3 by Great Place to Work®
Known for its innovative culture and innovative products, W. L. Gore & Associates ranks among the world's best companies to work for. Gore earned the number three spot on the Great Place to Work® Institute's list of Best Multinational Workplaces, released last week.
The ranking is the world's largest annual study of workplace excellence and identifies the 25 best multinational companies in terms of workplace culture. For more than 50 years, Gore has cultivated a non-hierarchical corporate culture that fosters the innovative spirit of individuals and teams.  
"We recognize the important role our culture plays in driving engagement, innovation and business success," says CEO Terri Kelly, who joined Gore as an engineer more than 30 years ago. "We strive to create an environment where Associates not only enjoy coming to work, but where they have opportunities to make meaningful contributions that grow our enterprise and make the world a better place." (more…)

Walking is the joint most popular form of activity for adults in England, with 9.1 million people or 22% of the population regularly participating. In Wales and Scotland, the figures are even higher, with over 30% of adults enjoying a regular walk in the outdoors (1). 
A 2014 MENE (2) study found over 2.93 billion visits were made to natural environments in the past year and the benefits of walking in the outdoors are becoming increasingly recognised with 45% of people surveyed doing so specifically for health and exercise. The survey revealed that people who walk several times a week rated themselves as happier, more relaxed and less anxious than those who walk less. (more…)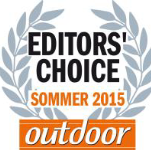 The success story continues: leading outdoor magazines in Europe and the USA and leading international trade fairs for the outdoor and sports industry award the innovative GORE-TEX® SURROUND™ product technology with numerous prizes. The first technology worldwide for durably waterproof hiking shoes that offer all-round breathability has already received a number of awards – these footwear models will be available in stores from the spring.
International experts are impressed with the GORE-TEX® SURROUNDTM product technology and award it with one prize after another. The Italian partner La Sportiva won an Editors' Choice Award from the outdoor magazine: The La Sportiva Synthesis lightweight hiking boot with GORE-TEX® SURROUNDTM product technology impressed in extensive practical and laboratory tests. This model is very light for a waterproof shoe and extremely comfortable to wear thanks to the new technology, said the jury. The Editors' Choice Award is presented by the outdoor magazine for the best products of the year. This new technology is also causing quite a stir on the other side of the Atlantic. The American Backpacker magazine presented a prestigious Editors' Choice Award for the midcut version of the Synthesis from La Sportiva. (more…)
ISPO 2015, Kip Sturgill (Product Global Specialist Gloves and Accessories) presents the new GORE-TEX® Gloves + Gore Warm Technology.


Interview: Jessica Ceotto
Video shooting and editing: Matteo Menapace
INFO: GORE-TEX®