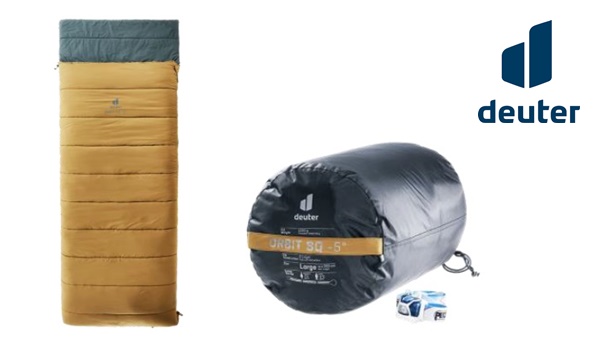 The sense of adventure, flexibility and connection with nature that a mobile  home on four wheels affords is more attractive than ever. And seeing as  independent travel in a camper van or caravan has proven in recent times to be  a more reliable form of holidaying, there are no signs of the camping boom  fading any time soon. It is with this target audience in mind that German  backpack and sleeping bag manufacturer deuter has come up with the sustainability made, durable Orbit SQ rectangual sleeping bag. Whether it's under the stars or tucked up inside a camper van, this bag is designed to give you the very best night's sleep.
Anyone spending lots of time out in nature, reaping its beneficial effects, knows how  important it is to protect it. deuter gladly assumes its responsibility towards the  places we love and has therefore used 100% recycled shell material for the Orbit SQ.  The 360° distribution of high-loft hollowfiber fill and the soft lining fabric made of  cotton blend creates a pleasant sleep-inducing environment inside the bag. In  addition to a zip-off pillow section, the Orbit SQ also provides generous leg room for  those who need to feel they can move about in the night. Whether opened out as a  quilt inside your camper van or zipped together as a double sleeping bag for a night  under the stars, the hardwearing functional shell fabric makes this a versatile year round sleeping bag for any camping trip. It packs away easily inside the larger-style  stuff sack too. The Orbit SQ sleeping bag comes in a -5° and +6° version.
The other models within the Orbit series have also been updated for summer 2022,  with tent camping and backpacking adventures in mind. And so, for backpackers and  travelers who want a durable sleeping bag with good insulation and sustainability  criteria, the mummy shape Orbit bag is made with 100% recycled shell fabric.
available in Regular in a +5 °, 0 ° and -5 ° version, and as an SL (Slim Line) in a +5 °  SL, 0 ° SL and -5 ° SL version, as well as in extra Long in a +5 °L , 0 °L and -5 °L version.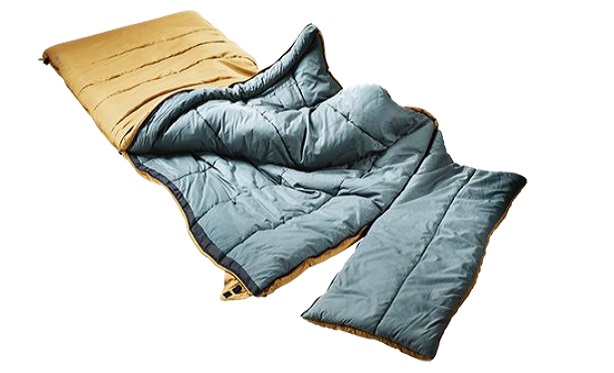 INFO: deuter