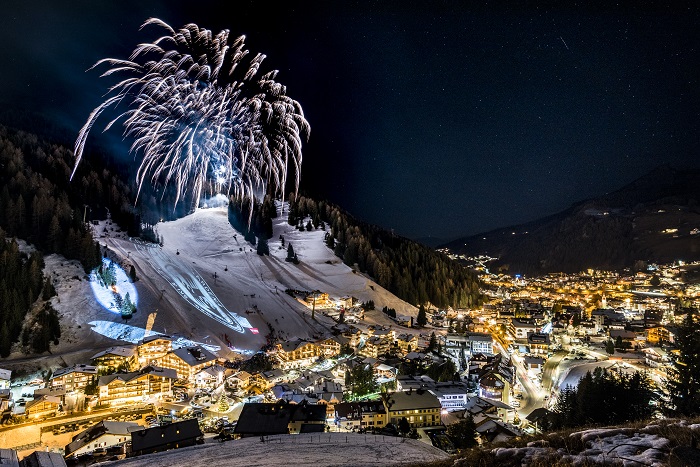 Events in the square, in the mountain huts and in the hotels: many occasions to make this particular day of the year unforgettable. 
The heavy snowfall of the last few weeks will guarantee a white and welcoming atmosphere for the coming Christmas holidays. Also, the last day of the year will be wonderful l – in a unique setting such as the Dolomites, UNESCO World Heritage Site, covered with snow.
In Val Gardena, the last hours of 2019 and the dawn of 2020 can be celebrated in many different ways.
On December 31st the appointment in Ortisei will include a suggestive New Year's torchlight descent and a New Year's party, among lights and colours, with the musical entertainment of a live DJ set and the beautiful fireworks display with a toast at midnight.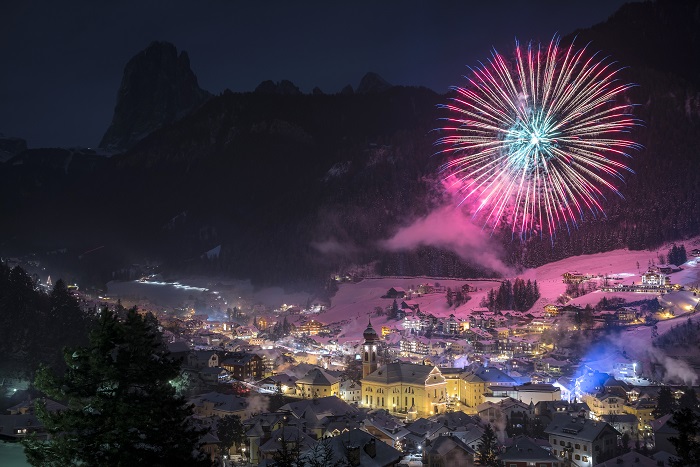 In Selva Val Gardena, the festivities will start at 22.00, always with lots of music and fun on the streets of the village. The squares of Ortisei and Selva Val Gardena will be pervaded by a special atmosphere and it will be possible to move from one village to another (partyhopping) thanks to a night bus, available until 4 am.
On the first day of 2020 in Selva Val Gardena there will also be a New Year's torchlight descent, accompanied by a big firework show, while on January 2nd, the Ski School of S. Cristina will inaugurate the new year with a Laser Show and a torchlight procession, always accompanied by music and the typical mulled wine.
The night of the 31st will also be memorable at the Rifugio Comici, with the unmissable Silver Night. Spending the last day of the year in the evocative atmosphere of an alpine refuge at 2,154 metres above sea level gives to the night of New Year's Eve an extra touch of magic. The program includes an aperitif from 19.45 while the party will last until 2.00.
Let's cheer up together in Val Gardena