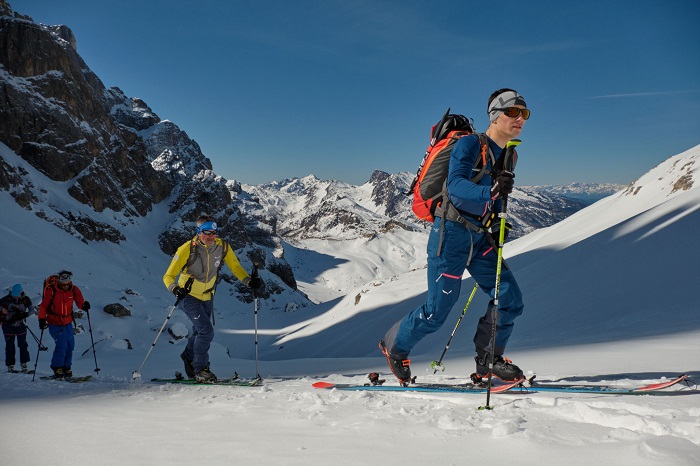 Experience the best outdoor activities with the Aquile of San Martino di Castrozza and Primiero.
If you want to try a new outdoor activity or to improve your skills in ski mountaineering, freeride, snowshoeing or to see how to behave in case of avalanche with a safety camp simulation, hurry up and get registered for the Aquile Winter Camp 2020! The event takes place on the 11th January at the Rolle Pass in Trentino, and it is the perfect chance to experience a new activity with the Alpine Guides of San Martino di Castrozza and Primiero in the unique landscape of the Pale di San Martino – Dolomites, a UNESCO World Heritage Site.
The outdoor activities will be organized in groups according to the different levels and all activities will be done in safe conditions thanks to the Alpine Guides Aquile di San Martino and Primiero.
Don't miss the chance to try the activity you always wanted to experience, surrounded by one of the most beautiful scenery of the Alps.
Contacts to get registered: info@sanmartino.com / 0039 0439 768867.
Pic Credits: Salewa Get Vertical – Anton Brey.
Discover more here: www.sanmartino.com