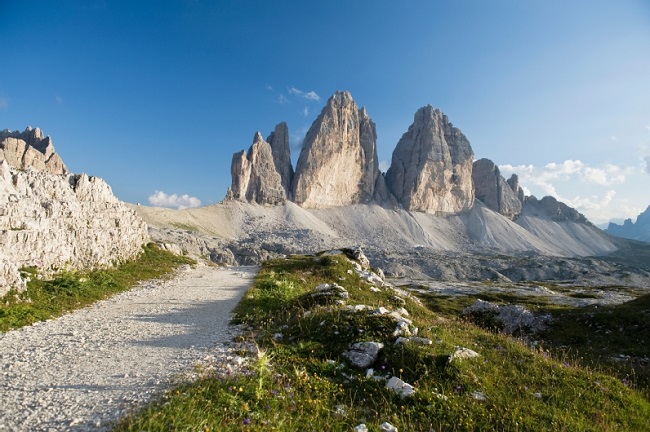 Put on your walking shoes and march off: Autumn time is hiking time in South Tyrol's Alta Pusteria. The region features a sheer endless array of sporting highlights like the Dolomites Alpine Week or the Dolomites autumn weeks, within a diverse choice of tours and beautiful views all around the landmark, the Three Peaks. A special highlight is also the "cable car journey to the sunrise".
For the adventurous: The Dolomites Alpine Week
If the scent of autumn lies in the air, the South Tyrol's Alta Pusteria attracts with numerous travelling packages at its townships Sesto/Sexten, San Candido/Innichen, Dobbiaco/Toblach, Villabassa/Niederdorf and Braies/Prags. From the 10th to the 24th of September the Dolomites alpine week provides the participants with a one-week activity programme, including hosted mountain hikes and half day hiking tours.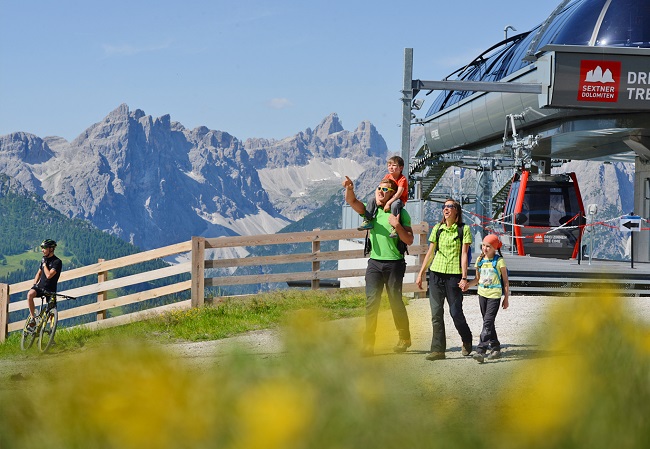 For beginners: The Dolomite autumn weeks
From 24th of September to the 16th of October 2016 guests of the participating accommodations can use numerous mountain railways free of charge to reach various starting points of marvellous hikes/wanderings.
For hiking lovers: Lodge tour to Rifugio Comici, Rifugio Pian di Cengia and Rifugio Locatelli hut
Stamina, perseverance and experience are demanded on the lodge tour to Rifugio Comici, Rifugio Pian di Cengia and Rifugio Locatelli hut. The 17 kilometre takes a minimum of seven hours and provides the hikers from June to October with the nicest view of the surrounding mountains.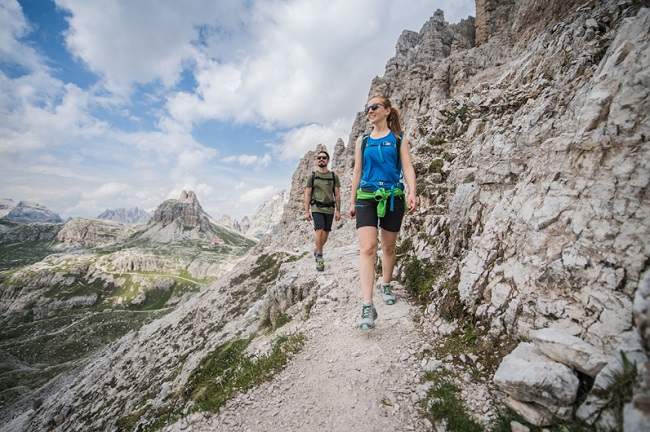 For real perseverance junkies: Stoneman Hike Trail
The trekking tour features a 54 kilometre journey through South Tyrol's Dolomites, on which several stamps at three checkpoints have to be collected. At the end of the tour hikers receive the Stoneman trophy. The starter package costs 39 euros per person.
For romantics: "Cable car journey to the sunrise"
The ride takes place until 15th of September 2016 and offers an unforgettable moment. At the break of sunrise the panoramic cable car Sexten takes visitors up to the 2,050 metres high mountain Monte Elmo/Helm. The ride costs 17,30 euros each.
Photos credits:
1) Consorzio Turistico Alta Pusteria photogruener
2) Drei Zinnen AG C.Tschurtschenthaler
3) Consorzio Turistico Alta Pusteria H.Wisthaler
INFO: Alta Pusteria