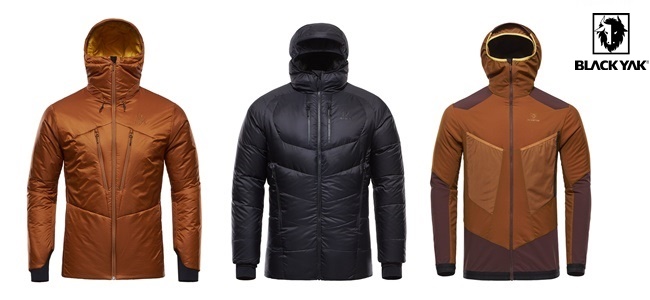 Outdoor specialist BLACKYAK has won three ISPO Awards with its global Fall/Winter Collection 2017/18. The Signature Jacket as well as the Heavy Duty Down Jacket got a Gold Award of the ISPO Jury. Furthermore, the Vivid Jacket was awarded as Winner.

BLACKYAK is delighted by winning three more ISPO Awards. Overall, the South Korean Outdoor Company has won 16 ISPO Awards now – this is an all-time record in the history of the ISPO Awards. The Signature Jacket is awarded with Gold in the category "Hybrid Outer Layer". In the category "Down Layer" the Heavy Duty Down Jacket is the best jacket: a second Gold Award. On top of that, the Vivid Jacket has won a Winner Award in the category "Insulated".
The BLACKYAK jackets have prevailed against more than 400 submissions in five clothing categories with one Gold and one Winner Award in each category. 45 judges from 13 countries and two continents discussed all applications and selected the awardees.
"The awards are showing, that we weren't pausing to rest on our laurels, we continued to develop top products, discover new materials and improve details on existing products in the collection", says Maximilian Nortz, Managing Director International Business – Europe.
"We are very happy to win another three prizes", is Nortz pleased by the announcement of the jury.
THE WINNERS:

VIVID JACKET: The Vivid Jacket is a multi functional insulation jacket. The main development of this jacket is the "freedom of movement cut" ensuring maximum moving space. Because of this and its water permeability the jacket is perfect to use for high activity sports in cold conditions. In addition, it is very light with a small packing volume. Staying warm and dry is no problem with the Vivid Jacket – When you don't need it, you will be happy that it fits in your backpack with ease.
INFO: BLACKYAK