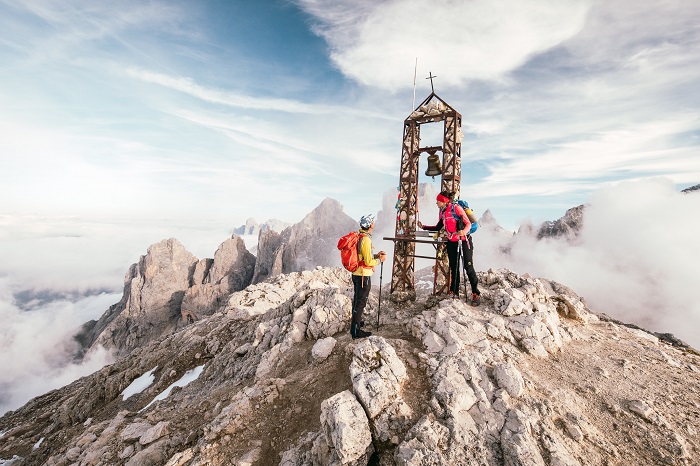 If you are an expert hiker and you want to live an extraordinary experience in a wild landscape, sleeping in mountain huts and enjoying part of the Alta Via Nr.2, you shouldn't miss the Park2Trek Dolomites. The trekking takes you from Feltre to the Valles Pass through the Dolomiti Bellunesi National Park and the Paneveggio Pale di San Martino Natural Park, from the Vette Feltrine to the Palagroup.
During the trekking, you will enjoy magical landscape and uncontaminated nature, exploring two Natural Parks, which are well known for their flora, geology and forests. You will hike in the wild Vette Feltrine and the Palagroup, which is the widest group of the Dolomites with an area of more than 200 km2 and you will share with other hikers the experience of sleeping in a mountain hut, listening to stories of mountaineering and climbing.
To discover more about the route, the mountain huts of the Park2Trek Dolomites and other trekking ideas, like the Dolomiti Palaronda Trek and the Dolomiti Palaronda Ferrata, visit sanmartino.com
Photo credits: De Pellegrin.
INFO: Park2Trek Dolomites
Paneveggio Pale di San Martino Natural Park