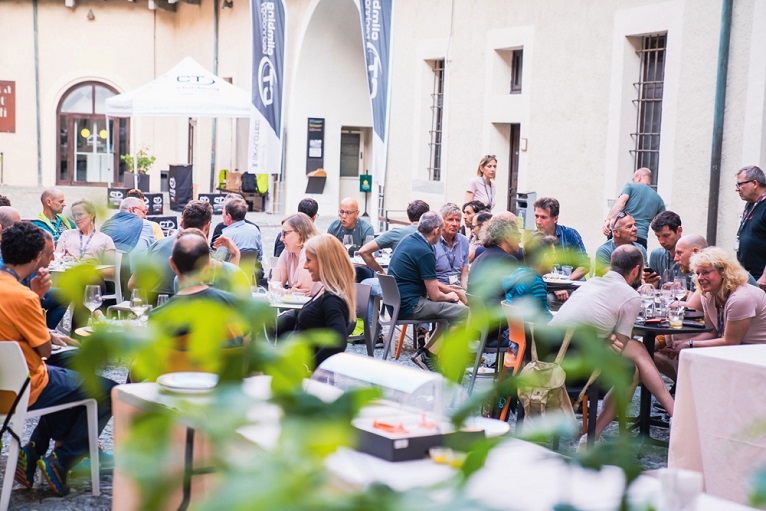 The Skylotec Group's sports sales network gathered for a get together from 7 to 9 June. A key moment for the German group, in which it was looking to get together with its sales reps and distributors to share a revitalised outdoor spirit and development strategy for the Climbing Technology brand.
The meeting took place at the prestigious Fort Bard, a tourist destination steeped in cultural tradition at the gateway to the Aosta Valley. A fortress which might look impregnable and unconquerable from the outside, but which has made hospitality and culture its raison d'être, with the Museo delle Alpi (Museum of the Alps) being just one of the various cultural activities on offer.
"Periods of uncertainty create strong people", it was with this spirit that Climbing Technology's newly appointed Head of Sports Marketing, Emanuele Gerli, welcomed the working group with the objective of preparing the team for the challenges ahead.
"We wanted to make 'Get Together!' our first collaborative event, to finally get to meet in person! It was, to all intents and purposes, like an extended family gathering. Following the acquisition of Aludesign and the Climbing Technology brand by Skylotec, most of us, due to the pandemic, had only been able to get to know each other and work together online. As a result, we felt it was high time we met face to face, looked each other in the eyes and shook hands."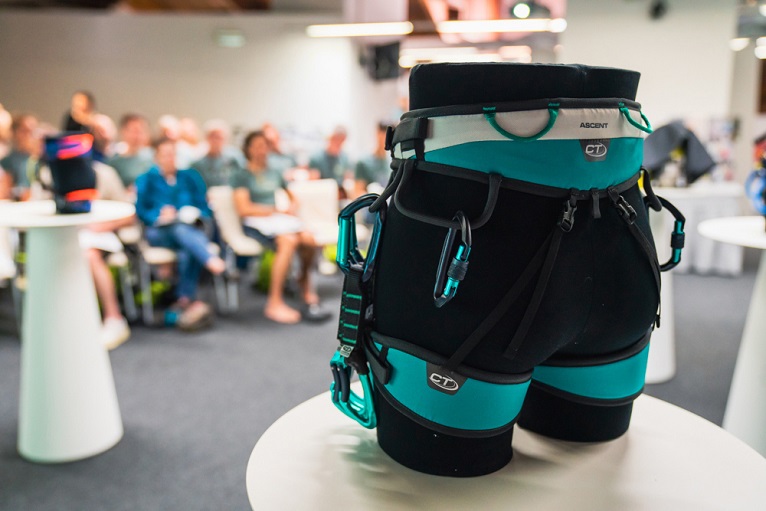 Alexander Merl, Skylotec's Managing Director, kicked off the three days of work activities by summarising the current market situation. The acquisition of Aludesign and the Climbing Technology brand marries with the company's desire to increase its know-how and production expertise. This will in turn generate other benefits such as enabling better control of the supply chain which, in light of the global issues we've seen over the last year, will further underline the importance of such an acquisition.
All attendees were given the opportunity to get to know the new products being lined up for the 2023 season, and to even try them out first hand on the climbing wall in Montestrutto as well as at the nearby Turna adventure park, under the supervision of alpine guides and with a number of brand endorsers also participating: it was a wonderful experience for everyone.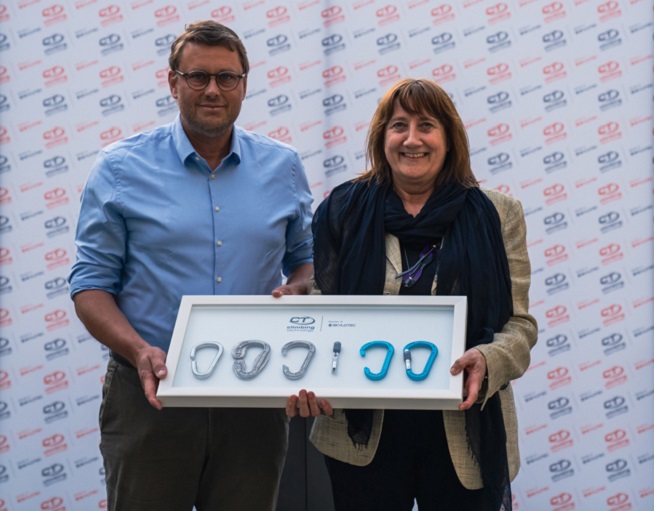 This event once again demonstrated the shared growth path that both Skylotec and Climbing Technology are on, two brands underpinned by the same values based largely on the importance of quality. A new and exciting chapter in our history has begun.
INFO: Climbing Technology