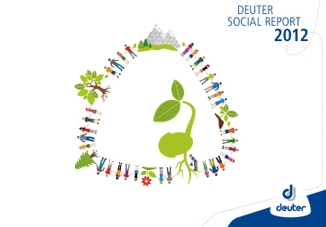 This is it! The first Deuter social report is now available on the homepage and the Fair Wear Foundation's (FWF) webpage.
Here, we cover in detail the Corporate Responsibility approach with a focus on the area "Employees & Suppliers": Where do our products come from? How do we cooperate with our production partners? What is the state of working conditions in our supply chain? Yet also: what is special about Deuter as an employer? What is planned for 2013?
We provide a look behind the scene of our brand, and at the same time meet the reporting requirements of the FWF for 2012.
Enjoy reading and browsing through this report!