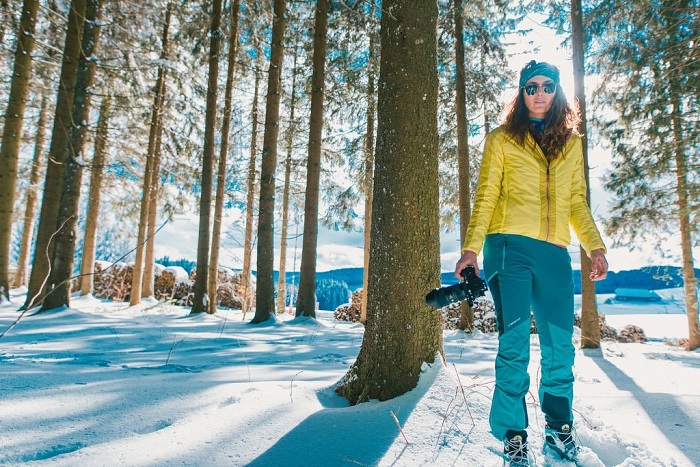 One van, two young adventurers and three "Northern" tales: these are the numbers of the Upendo Vibes and La Sportiva's collaboration, that brings you discover the hidden outdoor treasure of Europe, revealing some smart hacks for travelling light and smart staying comfy and protected.
At the beginning of February, we left for the greatest adventure of our lives. Jamie (my boyfriend) and I, managed to make a dream that we had been planning for over a year, come true:  to set off in a van to travel all over Europe. In August 2017 we found the perfect van, a Volkswagen T3, we fixed it up and customized it to suit our needs, then in November we found the precious support of La Sportiva, and thanks to their technical footwear and clothing, we were able to travel light, with the minimum bulk for maximum performance.  And so in February 2018 we set off.
We have been travelling for more than two months now and we have already covered about 8300 km. We have travelled through France, Luxemburg, Belgium, Holland, Germany, Denmark, Sweden and Norway.
This is the starting point of our three "Northern" tales, which begins in Germany's Black Forest and finishes with the Northern Lights on the Lofoten Islands, after having crossed the incredible sand dunes in Denmark.
But first things first…
If you happen to visit the southwest of Germany, you cannot miss the Black Forest (Schwarzwald), in the Baden-Württemberg region. It extends, from north to south, for about 150 km on the border with France, and it is part of two national parks: The Black Forest (centre-north) and the Black Forest (Southern). The name perfectly suits the dense vegetation of fir trees that extends throughout its territory.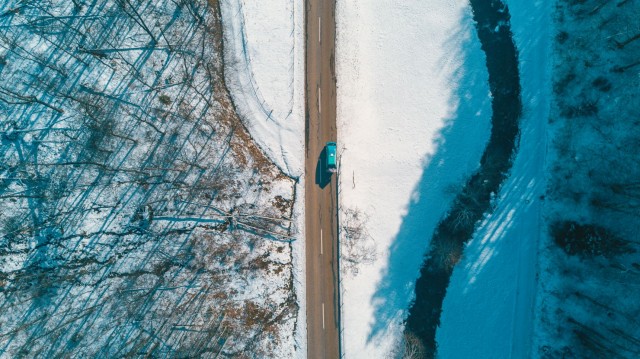 We had heard many stories of this famous, mysterious, fairy-tale forest, of its endless woods, its hills, valleys, pastures, waterfalls and lakes and we couldn't wait to see it. The first wood that we explored was incredible:  we walked in deep snow with our eyes glued to the tall tree tops above, those endless trees that seemed to be whispering to us to be silent. We chose not to follow a precise trail but to lose ourselves among the tall branches from which the rays of sunlight filtered through and amid the unmistakeable scent of trees, typical of when the temperature is colder.
We continued walking for three hours, every now and then we found ourselves knee-deep in snow and then suddenly we found that we had reached the Triberg waterfalls. Among the highest in Germany, The Triberg waterfalls ( 163 metres) have the distinct feature of developing on 7 different levels of granite rock.