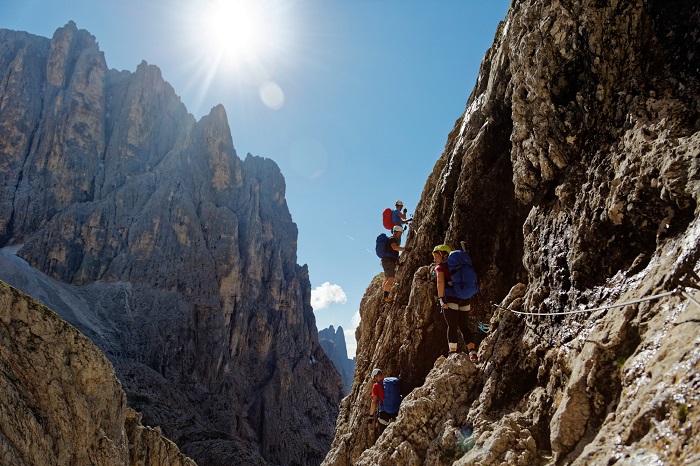 Have you ever tried the exciting experience of a trekking from hut to hut in the Dolomites? The Dolomiti Palaronda gives you the chance to discover the Pala-Plateau, 50 km2 of bare rock at 2600m that inspired mountaineers and writers, and its mountain huts. You can choose between the Dolomiti Palaronda Trek (trekking without via ferratas) and the Dolomiti Palaronda Ferrata (tour of the via ferratas of the Palagroup).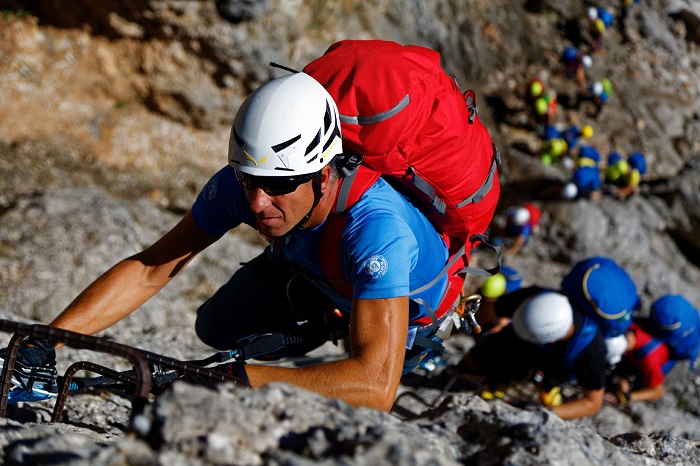 With Dolomiti Palaronda Ferrata (from 2 to 7 nights) you will discover the via ferratas of the Palagroup, like the famous Bolver Lugli al Cimon della Pala, spending the night in the mountain huts of the Palagroup (UNESCO – World Heritage Site). Starting from the summer 2021 you can book the Dolomiti Palaronda Ferrata with the alpine guides Aquile di San Martino e Primiero and live the experience accompanied by an expert guide, who will take you to the ferratas under safe condition, telling you stories about mountaineering in the Palagroup and giving you interesting information about the Pala-Plateau in the Natural Park Paneveggio Pale di San Martino and the area of San Martino di Castrozza, Passo Rolle, Primiero and Vanoi.
You can find the four different Dolomiti Palaronda Ferrata options and choose the one you prefer visiting www.sanmatino.com
Photo Contest: Anton Brey.
INFO: San Martino di Castrozza