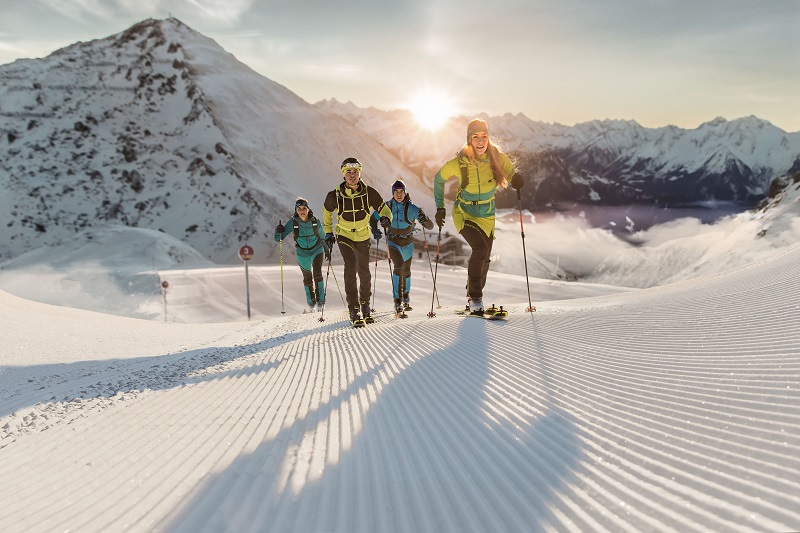 1. Heed local policies
Find out about country-specific and regional policies, as well as possible closures and warnings. Only go ski touring where it is not prohibited and stick to pistes and signed uphill travel routes that are explicitly designated for ski tourers. Do not enter closed runs.
2. Climb and descend responsibly.
Normal ski traffic has the right of way and may not be impeded by ski tourers. Consideration and a sense of responsibility are essential for getting along peaceably. Do not ski side-by-side but single file. Always stay on the sides of the slope; do not ski across the slopes, and descend within boundaries.
3. Take special care in the dark.
Grooming and work on the slopes is often done at night. Always inquire in advance about the process and timing of grooming. The use of winch cables is a life-threatening danger! Ensure you are visible to others at night or pre-dawn in order to avoid accidents. Wear headlamps and reflective clothing.
4. Be considerate of nature and animals.
Only go ski touring when there is sufficient snow on the slop to avoid damaging plants or the ground; only use existing climbing tracks. Move quietly at night in order not to disturb the wildlife. Do not forgot to pack out what you packed in.
5. Pay any fees.
Heed rules for parking lots and area streets. Whether a parking fee, a ski pass for ski touring, or the cost of toll roads: Always be fair and pay any required fees — even if no monitoring is expected.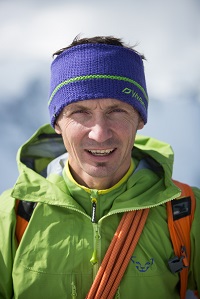 The recommendation for touring within ski resorts resulted from cooperation with Patrick Jost. Patrick is a state-certified mountain and ski guide, a member of the International Association of Mountain Guides (Internationale Vereinigung der Bergführerverbände), and the owner of the Hindelang Mountain Guide Office (Hindelanger Bergführerbüro).
Patrick is also a member of the German Association of Mountain and Ski Guides (Verband der Deutschen Berg- und Skiführer) instruction team and sits on the Board of Examiners for state-approved mountain and ski guide certification at the Technical University in Munich. He has climbed all three classic North Faces: the Eiger, Matterhorn and the Grandes Jorasses. In his free time, he enjoys taking part in ski mountaineering races.
NFO: Dynafit