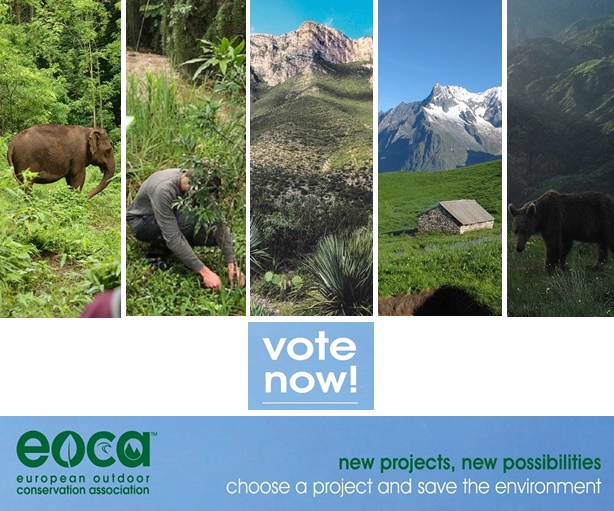 For the 5th year as a media partner of the European Outdoor Conservation Association EOCA, MountainBlog is very happy to host again the autumn EOCA vote for conservation! This will give our readers the chance to help choose which valuable conservation projects EOCA funds this year.
EOCA is a conservation charity which has 150 member companies that pay an annual membership fee which is spent on conservation work around the world.
During July, EOCA was open for applications for funding from organisations looking to implement valuable conservation projects around the world. They received several applications and e have spent their summer reading through all of these applications, assessing them against the EOCA strict guidelines and have produced a shortlist of the projects which best meet the criteria.
Now these projects need your help! From 00.01 (GMT / CET+1) on 7th October to 12.00 noon (GMT/CET+1) on 21st October, MountainBlog Europe gives the possibility to read the details of the shortlisted 5 projects. Please, take a minute to read though them, choose your favourite and click to vote for it – it is that simple!
The project with the most votes will get funding to carry out their work so your vote really can make a difference.
MOUNTAIN & FOREST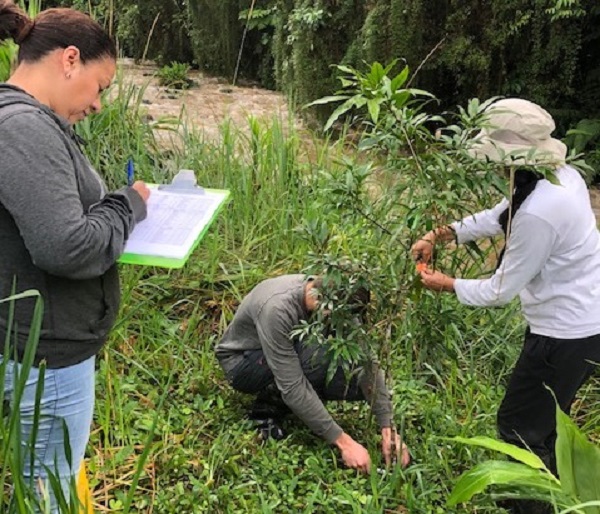 Project  13:  Reforestation of 10,00 trees, Ecuador
Nominated by: Gregory
Organisation:  Red Forestal Foundation is a sustainable and inclusive reforestation foundation based in Ecuador, which makes use of new communication technologies to conserve biodiversity, enhance ecosystem services and mitigate climate change.  It contributes to the sustainable management, recovery and conservation of biodiversity in the Ecuadorian territory and abroad in acceptance with current laws, regulations and international agreements.
Project Objectives: Red Forestal developed the first mobile application for biodiversity conservation (https://arbola.app), through which donors all over the world can plant native and endemic tree species in a partnership project in Ecuador. It aims to reforest areas of key importance for biodiversity conservation and protection, including the protection of natural habitats of endemic and threatened species. EOCA funding will plant a total of 10,000 trees for the restoration and protection of the habitat of several endemic and threatened species which live in the Buenaventura and Tapichalaca Reserves and are threatened by farming and cattle activities, illegal logging and mining activities. EOCA's funding will cover the costs for tree nursery set up, the plantation establishment and the first year of maintenance of the trees. The Red Forestal Foundation will cover the second- and third-year maintenance costs and its partner Jocotoco Conservation Foundation, which owns the reserves, will execute the project, working with local communities and providing trails and lodges for hikers to explore the area.
Project Budget:  €48,256
Amount Requested: €19,500
Website:  www.redforestal.org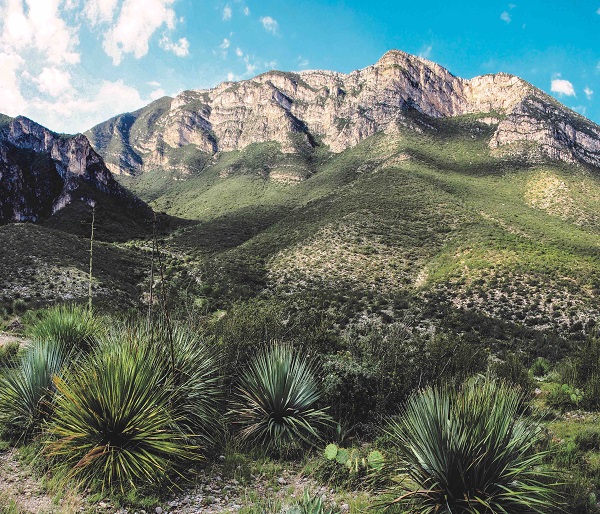 Project 31: Conservation of the Maroon fronted parrot, Mexico
Nominated by: Snugpak
Organisation:  Protección de la Fauna Mexicana AC (PROFAUNA)'s goal is aimed at conservation, monitoring and providing guidance on all areas related to natural resources, flora, fauna and the environment in general, through a variety of mechanisms.
Project Objectives: The Sierra de Zapalinamé Natural State Reserve supports over 1,800 species; 32 of which are threatened, in particular the Maroon fronted parrot that is endemic to the region. The reserve has been affected by changes in land use and forest fires, mainly caused by careless visitors, and the parrot's feeding and nesting areas are also those with highest pressure from climbers, hikers and adventure seekers.  This project will plant out 500 seedlings of the Maroon fronted parrot's favourite tree species (Gregg's Pine).  10km of hiking trails will be maintained, installing interpretive signs about the parrot on the most visited trails and campsites.  A management plan for 20 climbing routes will be devised in conjunction with park rangers, tourism providers and climbing clubs, who will also undergo training on the responsible use of natural resources and prevention of fires. There will also be 10 guided school visits, an exhibition and the visitor centre will also educate visitors about preventing fires and not littering.
Project Budget:  €50,997
Amount Requested: €21,178
Website:  www.zapaliname.org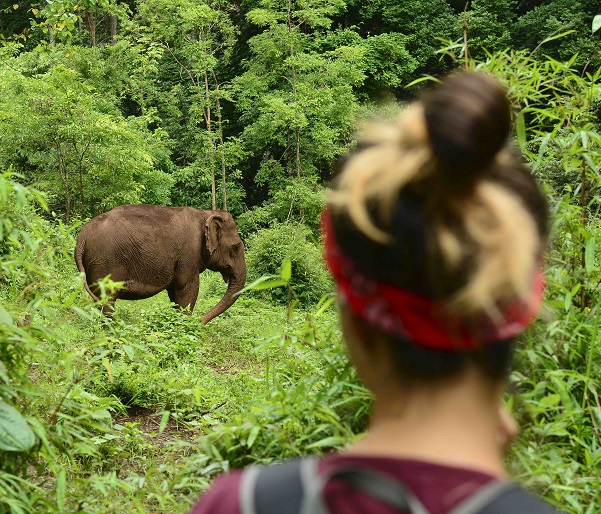 PROJECT 32:Protecting the Forest Frontier, Cambodia
Nominated by: Icebug
Organisation:  Elephant Livelihood Initiative Environment (ELIE) aims to improve the health and welfare of captive elephants in Mondulkiri province, conserve wild elephants' natural habitat and support local indigenous people who work with them.  This is achieved by running the award winning sanctuary the Elephant Valley Project and many other community and conservation support programmes.
Project Objectives: Cambodia has one of the world's highest rates of deforestation and biodiversity is declining at a rapid rate. In Cambodia's Mondulkiri Province, intact forests are the last frontier protecting vulnerable and endangered species, providing one of the last habitats for Asian elephants.  Plantations, mining, and residential and industrial development are the main threats and there is a high incidence of illegal logging and poaching.  The Elephant Valley Project focuses on the conservation of endangered Asian elephants and their habitat, bringing thousands of outdoor enthusiasts to the jungles of Mondulkiri annually to see native and rescued Asian elephants. This project will work with the indigenous Bunong community to demarcate boundaries of their threatened community forest, empowering them to contest illegal land grabs, forest cutting and poaching. Visitors will benefit from higher chances of seeing rare species in the forest, and will set up camera traps and participate in biodiversity monitoring on guided jungle treks. An additional 5 community rangers will boost the current team and undertake patrols in and around the boundaries of the protected area.
Project Budget:  €36,800
Amount Requested: €26,300
Website:  www.elephantvalleyproject.org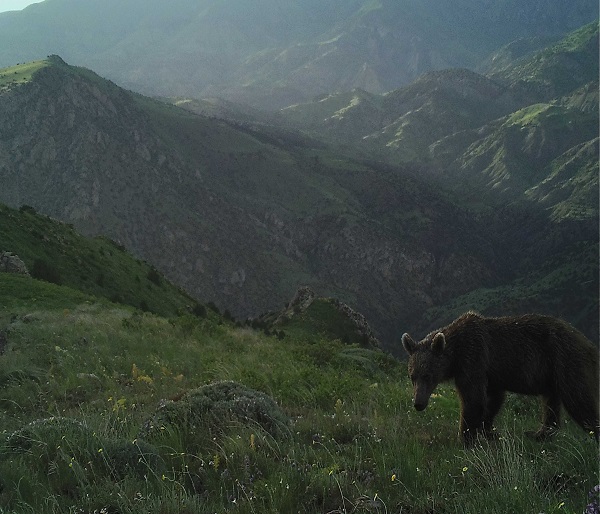 PROJECT 56: Solving Human Bear Conflict in Vayots Dzor, Armenia
Nominated by: Nikwax
Organisation:  Foundation for the Preservation of Wildlife and Cultural Assets (FPWC) works for wildlife protection, environmental education and sustainable development, engaging rural populations in the sustainable development of their communities.
Project Objectives: The Syrian Brown Bear has been the victim of uncontrolled hunting, trapping and persecution since the break up of the Soviet Union, driving down its numbers as well as populations of many other species. FPWC privately protects about 30,000 hectares of land, creating a buffer zone near Khosrov State Forest Reserve and safe corridors for the passage of wild animals. Additionally, FPWC, in cooperation with International Animal Rescue, started the country's first Animal Rescue Centre, rehabilitating and releasing rescued captive bears back into the wild. The population is now growing, however so too are cases of human-bear conflict as bears stray onto private land.  The project will restore habitat destroyed by illegal logging and forest fires, plant native fruit seedlings outside conflict zones to keep bears away from areas of habitation, investigate conflict cases, map conflict zones and install mobile electric fences in the most vulnerable places, run anti poaching / logging patrols, raising awareness by encouraging hiking, biking and wildlife watching activities as well as visits to the Animal Rescue Centre.
Project Budget:  €38,400
Amount Requested:  €27,900
Website:  www.fpwc.org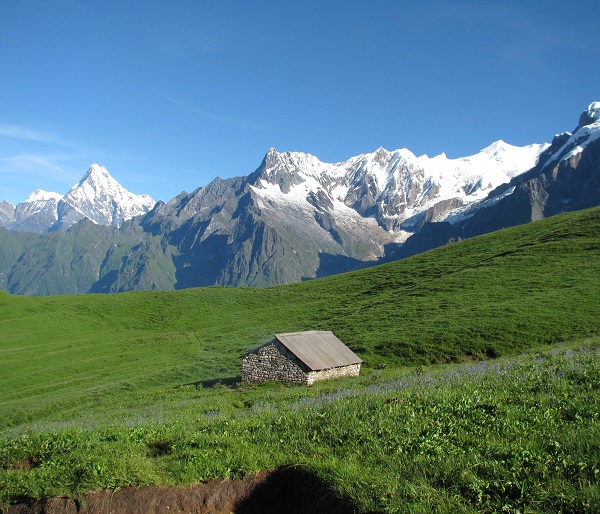 PROJECT 59: Protect the Clouded Leopard, Nepal
Nominated by: Lowe Alpine
Organisation:  Friends of Nature (FON) enhances socio-cultural and environmental conditions through applied research, advocacy and model project interventions.
Project Objectives: Extending from 1400-3500 meters, the Lower Annapurna Conservation Area provides refuge to over 30 species of mammal including the globally threatened clouded leopard. The area is inhabited by more than 800 households, the majority of whom depend heavily on this forest for harvesting timber, fuel-wood, medicinal plants, livestock herding, and illegal hunting for bush meat. This has led to forest degradation, human-wildlife conflicts, retaliatory killings and forest fires. The project will collaborate with local stakeholders to diversify livelihood options (nature guiding, homestay management, clouded leopard envoys, identifying and upgrading eco-tourism sites, upgrading and restoring trekking trails), and reduce human-wildlife conflict (training, predator deterrent kits, fox lights) in order to address the threats to clouded leopard. Working with seven schools, two Conservation Area Management Committees and 4000 local people, EOCA funding will also be used to produce a clouded leopard illustrated booklet, carry out clouded leopard day celebration, capacity building of locals and habitat patrolling to remove snares.
Project Budget: €39,740
Amount Requested: €30,000
Website: www.fonnepal.org