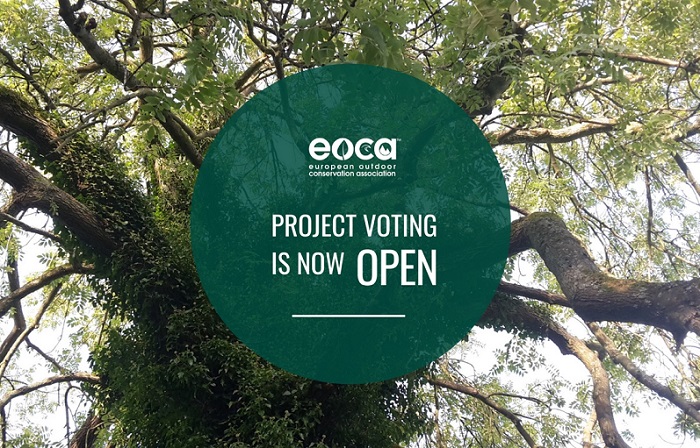 For the 7th year as a media partner of the European Outdoor Conservation Association EOCA, MountainBlog is very happy to host again the autumn EOCA vote for conservation! This will give our readers the chance to help choose which valuable conservation projects EOCA funds this year.
During the last months, EOCA was open for applications for funding from organisations looking to implement valuable conservation projects around the world. They received several applications and have spent their summer reading through all of these applications, assessing them against the EOCA strict guidelines and have produced a shortlist of the projects which best meet the criteria.
Now these projects need your help! From 00.01 (GMT / CET+1) on 15th October to 12.00 noon (GMT/CET+1) on 29th October, MountainBlog Europe gives the possibility to read the details of the shortlisted 6 projects. Please, take a minute to read though them, choose your favourite and click to vote for it – it is that simple!
The project with the most votes will get funding to carry out their work so your vote really can make a difference. Vote here!
FOREST PROJECTS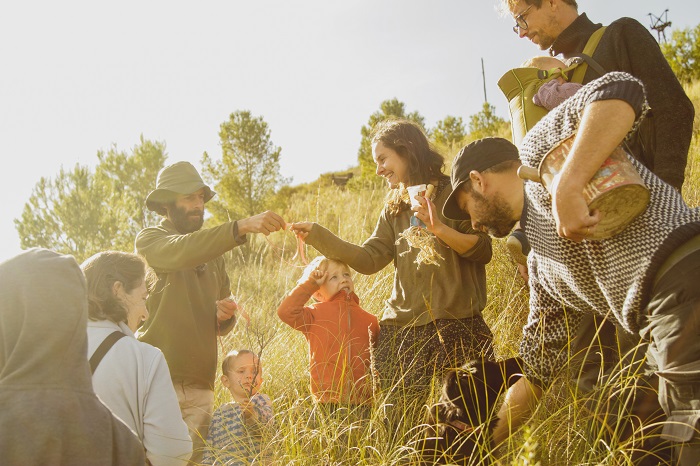 Project 89 : ForestSeeders – Restoring Sierra de Lujar.
Project Objectives:
This reforestation project is based in the Sierra Lujar of Órgiva, in Southern Spain, an area popular with walkers, bikers, climbers and cavers, and also important for birds, mountain goats and other wildlife. Soil erosion, following forest fires and loss of vegetation and fauna is a serious issue in this area. The project, by Semillistas, will restore 50 hectares of Mediterranean forest in Sierra Lujar, reducing flooding, soil run off and fires.  Reforestation will be through innovative methods, by direct sowing of 300,000 improved seeds which have been primed, pelleted and mixed with mycorrhiza, which aims to enable the seeds to germinate after just one rainfall event rather than several. This technique is efficient, as the plants that grow are adapted to the environmental conditions, need less maintenance and it is more economical. It is hoped that 25,000 trees of 10 species will be successfully established from the seeds, which will be collected and sown by 200 volunteers over 20 days.  The volunteers will also be involved in workshops and talks about conservation of the area. The project aims to restore the area from a dry area devoid of vegetation, to a habitat with native biodiversity, and of interest to the local population and visitors.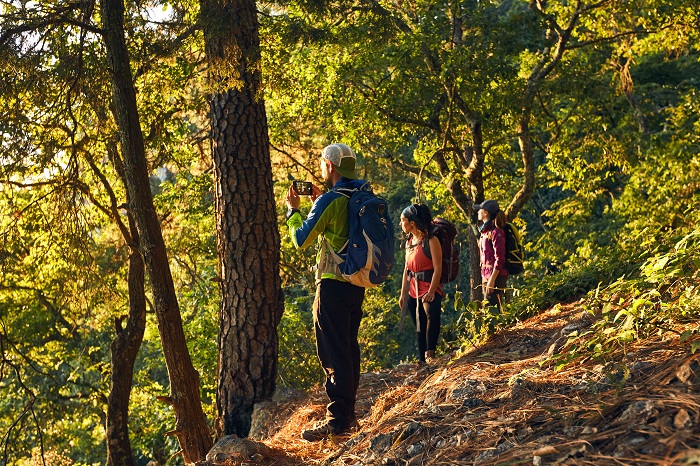 Project 153: Conserving a Forest Ecosystem at Chipinque Ecological Park, Mexico
Project Objectives:
The Chipinque Ecological Park (PEC) is part of the Cumbres de Monterrey National Park (PNCM), which is the largest terrestrial Natural Protected Area in México, located in the state of Nuevo León. This mountain ecosystem has various different types of vegetation, from submontane scrub to oak and pine-oak forest and is part of a designated Important Bird Area. It is however threatened by pests, invasive species, and land degradation. This project, by Parque Ecológico Chipinque A.B.P aims to control two exotic invasive plant species over 100ha. Glossy privet and golden rain tree, thought to have been brought to the site by birds or wind from plants introduced as ornamental plants in nearby parks and gardens, impact on the ecosystem by causing changes in nutrient and water cycles, and displacement of native species.  The plants will be removed, the land stablised to avoid erosion, and the area reforested with 10,000 seedlings of native plants including pine, cyprus and juniper as required over 100 hectares. 40 volunteers will help with this project, which will include an education component.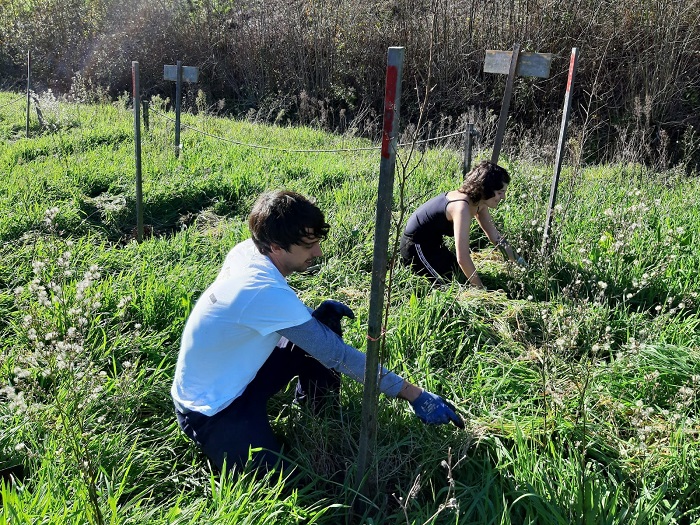 Project  161: Green Hour – Engagement for a Wild Natural Park, Portugal  
Project Objectives:
Green Hour will take place in the Northern Littoral Natural Park in Portugal, specifically within the Neiva river mouth area.  The project, run by Rio Neiva – Environmental NGO, will remove four non-native species that have spread in this area, with a high negative impact on the local ecosystem. These plants all prevent the development of native biodiversity. In turn, four native species will be introduced to the 60 hectare site. 4000 willow, oak, pine and alder trees will be planted to boost the local biodiversity. The local community will be actively engaged in these activities.  A total of 2800 on-the-ground conservation hours will be delivered during two years with a total of 50 regular volunteers and 800 'non-regular', during Green Hour events each month.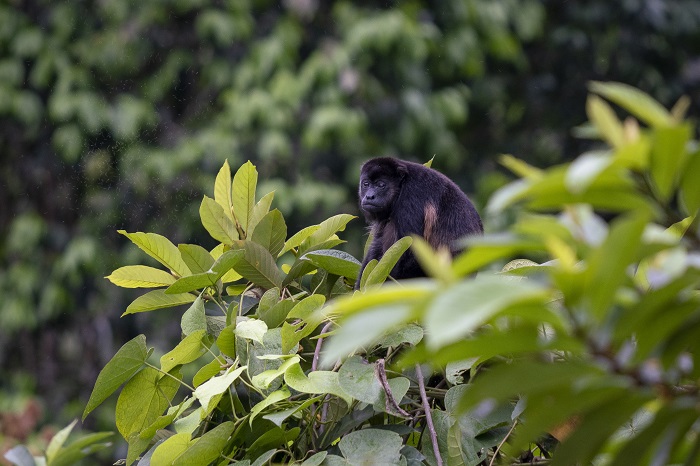 Project  165: Protecting Ecuadorian rainforest canopy dwellers
Project Objectives:
Esperanza is an unaltered primary rainforest patch, located in El Carmen, in the highly deforested region of the northwest Ecuadorian Andean Choco. Home to abundant flora and fauna, including the threatened howler monkey, brown headed spider monkey and capuchin monkey, the forest is surrounded by agricultural grasslands. Fundacion Great Leaf will purchase 10 hectares of pristine forest nearby and work with the local community and farmers to reforest 5 hectares of grassland and corridors, to link it with Esperanza.  Providing larger territories will enable the monkeys' populations to breed and survive. Workshops and training will teach people sustainable agricultural practices and environmentally friendly techniques, to achieve forest recovery without harming the locals' economic income. A visitor centre and campsite accommodates visitors who come for hiking, observing wildlife, and in the future, enjoying the canopy and wildlife spotting via tree climbing.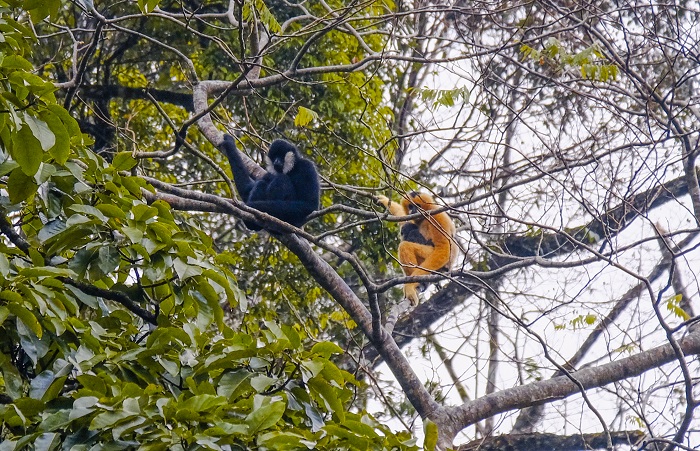 Project  185: Restoring forests in Vietnam
Project Objectives:
This project will conserve 630 hectares of natural forest in Van Ho district, Vietnam, home to a diverse range of threatened flora and animals, including the Northern white-cheeked Gibbons. The forest lacks proper legal protection which is degraded and fragmented by traditional slash-and-burn practices. Van Ho natural forest is managed by the ethnic minority people who are dependent on the forest and keen to protect it but lack the resources. PanNature will implement interactive reforestation activities with local communities and tourists, who are the most common forest visitors. School children will help make and disseminate 45,000 seed balls over 100 hectares of forest, in exchange for books and stationery. Local forest management groups will set up and run the community nursery, which will supply 10,000 seedlings of indigenous tree species for local youth and women to reforest 20 hectares, and 2,000 seedlings for tourists to integrate reforestation in their forest trip. The project will contribute to educate and change local behavior, conserve valuable tree species, maintain the gibbon's population, ensure local livelihoods – a foundation to create the first legally recognised community forest model in Vietnam.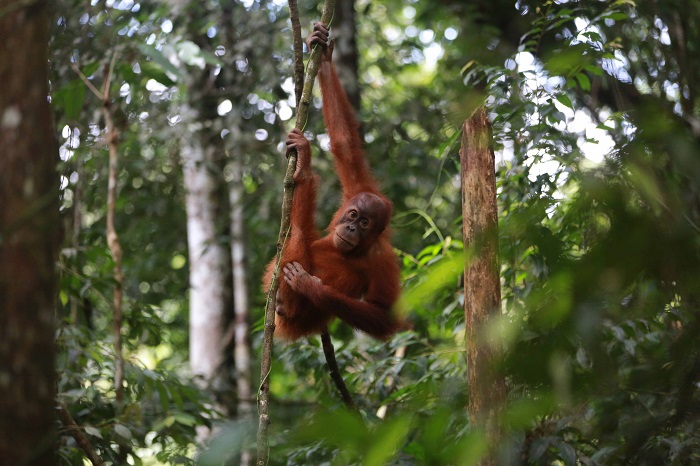 Project 190: Empowering women through Orangutan Restoration Habitat and Ecotourism, Indonesia.
Project Objectives:
The project is addressing the critical threat to the Sumatran Orangutan and other species of global conservation importance that are depending on the integrity of the Leuser Ecosystem and the Gunung Leuser National Park within it. Key threats are community encroachment to sustain livelihood needs, plantation and infrastructure development, illegal logging, and poaching. Through this project, Yaysan Orantutan Sumatera Lestari- Orangutan information Center (YOSL-OIC) will support Sumatran orangutan conservation through the restoration of vital habitat involving a local women's group to produce ecopolybags for growing seedlings made of banana trunk and conduct tree planting of 20,000 seedlings over 20 hectares. The project will carry out biodiversity surveys on the well-established restoration site to study the impact of the restoration programme on the recovery of native biodiversity. This site has become a hub for learning about ecosystem restoration and also an opportunity for ecotourism development for the local community. Ecotourism training will be provided to local women to ensure standardised home-stay facilities and services.
INFO: EOCA