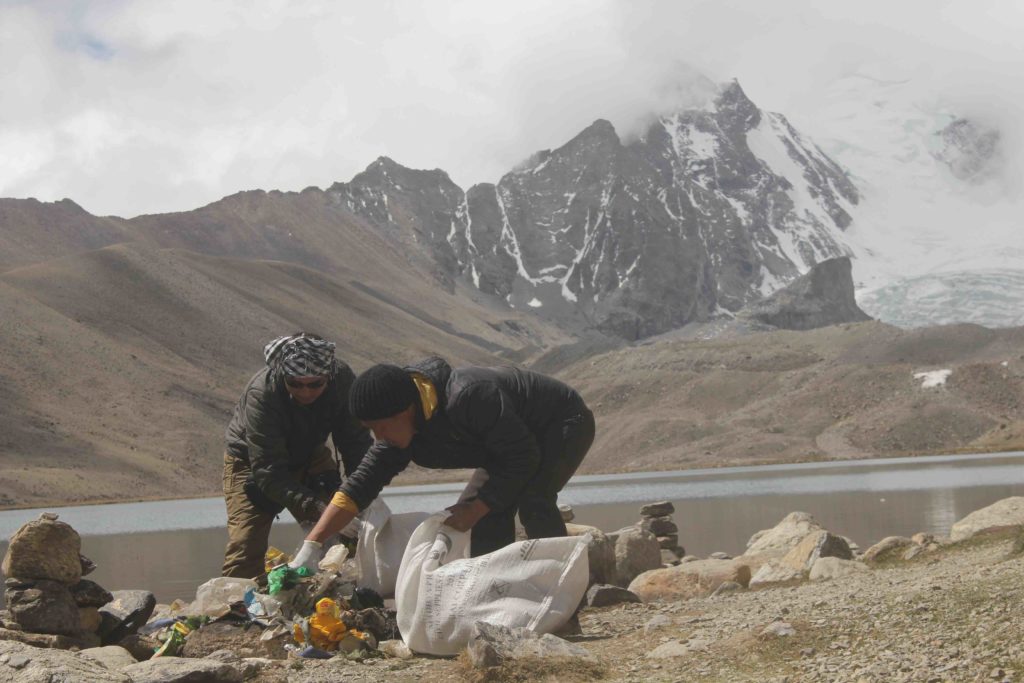 This March thousands of outdoor enthusiasts joined European Outdoor Conservation Association (EOCA), and it's members, to participate in it's annual spring public vote. As a result of the public vote and also the members private vote, six new conservation projects have been selected for EOCA to support. With almost €150,000 being pledged to these six projects, this also marks a new milestone in the history of EOCA – the funding of €3 million in vital conservation projects around the world!
During this spring vote, 43,637 votes were cast resulting in the selection of three new conservation projects for EOCA, and it's members to support. In addition, EOCA's members voted to select a further three projects. For this funding round only, all six of these projects will tackle EOCA's ambitious new focus targeting plastic pollution – to collectively clear 3000km of habitat, trail and beach of plastic waste and pollution over the next two years.  That is the distance from the Mediterranean coast to Lapland! EOCA is making a great start to this target by supporting almost 1000km through these six projects.
As well as addressing current plastic issues and their threat to a habitat, landscape or species, each of these six projects will also have a link to outdoor enthusiasts, work with and benefit local communities, involve an educational element, and leave a legacy. All funds are raised by membership fees and fundraising monies coming from the European Outdoor Industry. EOCA holds two funding rounds per year, with the second round taking place in autumn.
Last month EOCA also launched it's new public fundraiser to help EOCA, and it's members reach this two year focus of clearing 3000km. The project, part of Surfrider Foundation Europe's 'Ocean Initiatives' programme will work to raise awareness and educate thousands of people through waste collection and clean-up events. EOCA is calling on individuals and companies to donate via their website to fund this ambitious project. Every €10 donated via EOCA will help fund an area of 50 metres squared – the area of two olympic sized swimming pools! – of clean-ups. Please see the donate button on www.outdoorconservation.eu or www.eoca.de . There is also the option to go onto www.oceaninitiatives.org to find a clean up event to get involved in.
Cat Barker, Conservation Project Coordinator said "We are very proud to have reached a new milestone in funding €3 million in conservation projects following another successful funding round. We are yet again amazed by the number people getting involved in the voting process and it is fantastic to see the public involvement, as well as the time and dedication projects put into it. These six projects will focus on one of the biggest topics in current conservation issues, plastic pollution. The projects, and EOCA's public fundraiser project will make great inroads toward achieving EOCA's ambitious new target to clear 3000km of plastic waste and pollution over the next two years. And, of course, all of this is only possible with the continued funding and support given by EOCA's membership."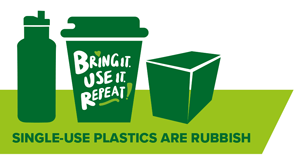 The six projects selected during the spring vote are:
Bird Watching to Reduce Plastic Pollution, Brazil
Nominated by: Pertex
The Lagoa do Peixe National Park (LPNP) protects migratory birds. The area is part of the Western Hemisphere Shorebird Reserve Network, with 273 bird species registered in the Park. The main tourist activity is bird watching, focused on the threatened species. The main threats to birds and endangered marine fauna are plastic waste pollution, ingestion, and damage to the natural landscape through the accumulation of debris on the beaches. Through this project, Instituto Curicaca will focus on reducing the plastic contamination in the habitat of endangered birds and other threatened animals, through clean up events, education and training. A workshop for teachers and local bird watching guides, a photographic exhibition highlighting the problem, clean up events and diagnosis of waste collected, awareness raising amongst fishermen regarding net disposal and the production of waste management plans for the local municipalities will involve more than 700 people, including school children, locals and visitors. The project aims to change the habits of the community via 20 beach cleans to clear 20km of beach and their surrounding habitats of plastic waste.
Campaign for a plastic free Ria Formosa, Portugal
Nominated by: Paramo
Ria Formosa is an extensive 18,000 hectare lagoon system with sandflats, mudflats and saltmarshes, protected from open sea by a long, thin belt of sand-dunes called barrier islands. The 5 barrier islands and 2 peninsulas are separated by 6 inlets connecting the lagoon to the sea. This is an important area for wildlife, particularly birds, indigenous plants, seahorses and fish. Since rubbish produced by residents and the increasing numbers of tourists is a serious threat, our project focus on the conservation of the shoreline, protecting marine animals and preserving the environment for nature lovers, water sports enthusiasts and hikers. EOCA funds will expand the annual clean-up to 11km carried out by RTV-aECO – Responsible Tourism Volunteer – Ocean Research and Conservation Association by adding an underwater clean-up.  Funding will also enable an awareness campaign to tackle the problem at its source, targeting non-sustainable behaviours such as plastic consumption and littering. To engage tourists, residents, fishermen and students there will be photographic exhibitions in the main cities of Olhão and Faro, art installations made with the rubbish collected, in-store communications in selected supermarkets and shops as well as a digital campaign to broaden the campaign's impact.
Jaizkibel-Ulia Clean Up, Spain
Nominated by: Ternua
The coast of Jaizkibel and Ulia is one of the best conserved coastal stretches of the Basque Country with spectacular hilly and rocky landscapes attracting hikers, runners, bikers, climbers, divers and fishers. There are many species of fauna and flora of European interest, and endemic species. The inaccessibility of the cliffs has attracted important colonies of seabirds as well as nests of raptors and scavengers, many of them threatened. The rich marine bottoms and intertidal environments host one of the most important populations of the Gelidium algae of the Basque coast.  Dolphins and other cetaceans often visit this coast to feed. Marine litter affects habitats, species and ecosystems leading to serious risks for humans and wildlife, through exposure to chemical substances, lethal or detrimental effects due to ingestion, as well as entrapment of marine fauna and other animals. Through this project, Itsasa Gela-Aula del Mar will: clean the riverbed that leads to the study area, as well as cleanings creeks, seabeds and removing floating debris; raising awareness of the natural value of the area, plus the issues and solutions.   Education workshops will introduce alternatives to and reduction of consumption for different sectors of the population and visitors.
The Himalayan Cleanup, India
Nominated by: Grangers
The Indian Himalaya is part of a global biodiversity hotspot with a high percentage of protected and community conserved areas, as well as being an important source of water for millions of people. Due to ever-increasing tourist footfall and changing consumption patterns, plastics have entered the remotest mountain environments where the terrain makes it extremely difficult, if not impossible to retrieve and/or dispose of plastic waste. Lack of awareness leads to burning of waste, dumping down hillsides or into streams and rivers.   Wildlife including red pandas and black bears consume plastic through food left in plastic packaging. In 2018, a Himalayan Cleanup across the 12 mountain states mobilised 15,000 volunteers across 200 sites, sorting and recycling waste and making ecobricks from non recyclable plastics.  Integrated Mountain Initiative's will run the Cleanup day again, alongside other community clean up events raising awareness locally as well as amongst the travel, transport and tourism sectors. A workshop will be held with government and CSO stakeholders to discuss sustainable waste management strategies and keeping key habitats clean, underpinned by results from a waste audit.
ECO Relief, Lesvos, Greece
Nominated by: Proagencies Ltd
The island of Lesvos is perhaps best known for the many species of migratory birds that find shelter in its ecosystem. Nature-lovers are captivated by the biodiversity of the island's wetlands, rivers and rich chestnut forests that are perfect for hikes, mountain biking and bird watching. Life jackets, rubber dinghies, outboard engines and the waste generated by thousands of refugees arriving on the island mount up on its beaches, polluting habitats on the cliffs and shore. The situation is compounded by items discarded by the local population, as well as by general commercial waste washed up by winds and currents. Following on from Lighthouse Relief's successful 2018 programme, their objectives in 2019 is to clean approximately 32 km of coastline and 50 km of trails, which constitute an important aspect of the natural beauty and appeal of the island. A special focus will be placed on recycling, as well as on community- and school-based involvement and educational activities to reduce overall plastic use. A series of events will encourage participation in beach-clearing, recycling and upcycling initiatives.
Montaña Limpia, Latin America
Nominated by: The North Face Italy Srl
Since 2013, Acceso PanAm has engaged climbers, hikers and local communities to give back to the mountains via an annual mountain clean-up event. Poorly planned visits and tourism in mountainous areas is leading to increased amounts of discarded litter, harming the environment, threatening wildlife and polluting habitats and water sources with everything from picnic waste, to camping and technical equipment in mountain environments.  The Montaña Limpia (Clean Mountains) campaign runs simultaneously across a number of countries in Latin America and has been gaining in momentum and popularity.  In 2019 the aim is to have 30 events happening across 6 countries with over 600 volunteers cleaning over 300km of trail, from tropical areas to mountains over 6000m altitude. Funding will help take the communication and education to the next level by developing an app to engage younger people who are increasingly disconnected to the mountains, as well as helping record data on the types of trash found, the impacts on habitats and wildlife and offering educational and waste collection resources to help events.