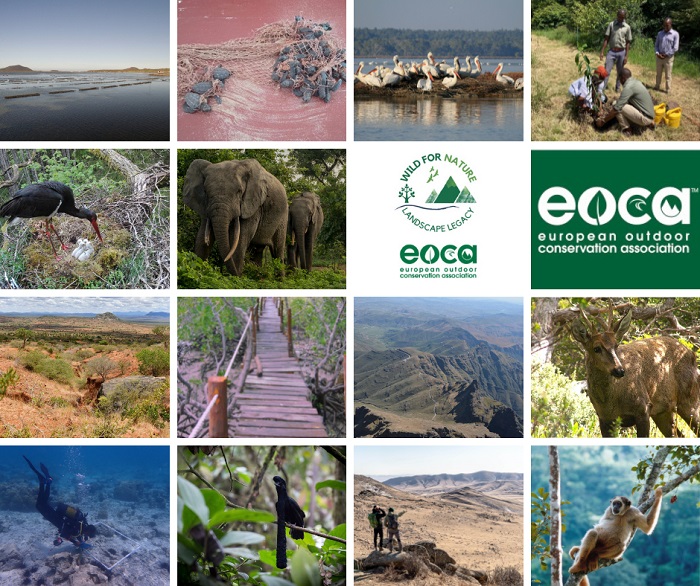 The European Outdoor Conservation Association (EOCA) is thrilled to announce that its public online vote, to help choose the first conservation projects this year to support is now live!
Companies, members of the outdoor industry, outdoor professionals, enthusiasts and anyone with an interest in looking after our planet is invited to get involved and have their say.
Voting takes place for the next two weeks.
As the days start get longer and warmer, and nature seems to be coming back to life, it is the perfect time to start thinking about how best to use limited funds to make the most, positive impact on our planet.  EOCA raises money from the European outdoor sector to put directly into nature conservation projects around the world, and invites funding applications from non profits twice yearly.  With nearly 500 applications in total each year, competition is fierce.  Having gone through a rigorous screening process, shortlisted projects, any of which EOCA would be happy to fund, are published on its website with a request that the public helps choose which of the vital conservation projects will be funded.
All projects funded will be in line with EOCA's 2 year focus; Wild for Nature: EOCA's Landscape Legacy Project – addressing the double threat of climate change and the loss of biodiversity. In addition, all of the shortlisted projects address a threat to a species or a habitat and have a link to the outdoor enthusiast.
Tanya Bascombe, General Manager for EOCA said, "This is always a hectic two weeks as EOCA members highlight the work they are helping to fund and conservation charities raise awareness of their particular causes.  We are always delighted with the popularity of the public vote, which produces extraordinary results each time, such as the numbers of people that get involved in voting, or even the types of celebrities it reaches.  Above all, it is about raising awareness and support locally for each organisation participating, highlighting the many urgent conservation issues around the world."
In the words of Hazel Chapman from the Nigerian Mountain Forest Project, an organisation which took part in a public vote in 2021, "The NMFP had never been involved in a public vote and had no idea what it required. We got right into it though, and by the end, had what was described to me by the Nigerian President's Special Advisor on digital media, as the biggest twitter campaign in Nigeria for a long time! All our interactions with twitter folk have increased our profile greatly, and I am hopeful that through all this the project will now be taken more seriously within Nigeria and internationally."

INFO: European Outdoor Conservation Association (EOCA)