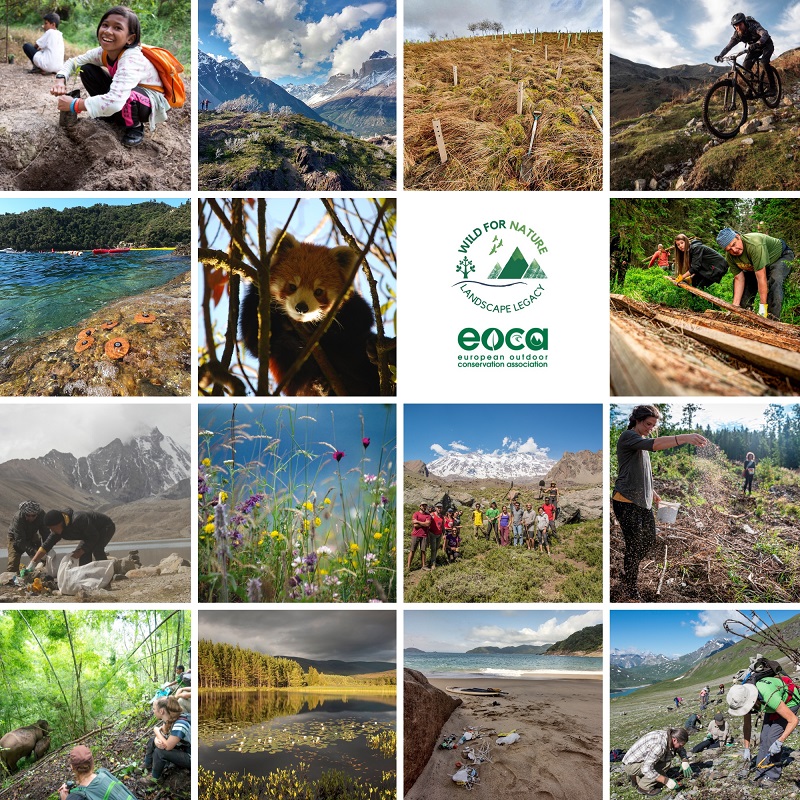 The European Outdoor Conservation Association (EOCA) is one step closer with its application for the 2022 Earthshot Prize.  After applying to nominating institutions, positive responses and confirmations of support have been received from two.  The Centre for Global Eco-Innovation at Lancaster University and the University of Leeds have both put EOCA's application forward to the Earthshot assessment panel.
First launched at the end of 2019, The Earthshot Prize will award five, one million-pound prizes each year for ten years.  Created by Prince William and The Royal Foundation of The Duke and Duchess of Cambridge, the environmental competition is described as the 'most ambitious and prestigious of its kind'.  By 2030, the Prize aims to have found at least 50 solutions to the world's greatest environmental problems.  It will bring together funders, businesses and individuals alongside the environmental world to maximise impact, take solutions to scale and inspire people all over the world to work together, delivering a decade of action to repair the planet.
Catherine Savidge, General Manager at EOCA, said 'We are delighted to receive the support of our application from the Centre for Global Eco-Innovation at Lancaster University and the University of Leeds.  To receive recognition of the work already carried out by EOCA with its members and projects over the last 16 years, and to have confidence shown in the association's future potential by highly regarded institutions outside of our industry is a great accolade.'
With the increasing urgency of the climate crisis and loss of biodiversity, the role of EOCA has never been so important.  The association works in partnership with its members, from the European outdoor industry, to fund grassroots conservation projects around the world.
Funding from winning an Earthshot Prize would significantly multiply the impact of EOCA's work and enable expansion into additional outdoor sectors.  This would allow an increased number of nature-based project solutions to be supported, addressing and mitigating the threats of biodiversity loss and climate change, both of which are of enormous importance to wildlife, nature, people and the future of the planet.
EOCA's application has now joined other nominations for the rigorous, independent review process.  Further shortlisting from an expert panel ultimately leads to 15 finalists being selected which will be announced later this year.
INFO: EOCA