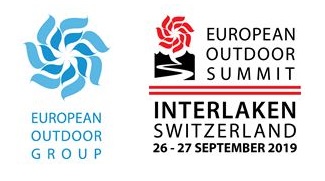 The Early Bird rate deadline for the European Outdoor Summit (EOS) 2019 has been extended by a week until 26th July, meaning there is now an additional week to make some great savings on your place at this year's event!
There are already 5% more bookings for the EOS than this time last year, with delegates attending from across Europe, representing companies such as Schöffel, Osprey, Skogstad, Lowa, PrimaLoft, Ferrino, Ecco, Vaude, SCARPA and Buff, to name but a few.
– Offering excellent value for money, the EOS early bird delegate place costs just €550, increasing to €650 after 26th July. In addition to a full programme of presentations, the rate also includes a Networking Evening which takes place on Thursday 26th September.
– EOG members receive a further discount on the 'early bird' rate when booking by 26th July: For the first time the EOG is pleased to offer its members the early bird rate of €500, this will increase to €650 after the deadline.
– Get 20% discount on your hotel accommodation when booking via the EOS website under TRAVEL & STAY. Rooms will be released from the 24th July so don't delay booking your accommodation.
This year's EOS takes place from 26th to 27th September 2019 at the Congress Centre, Kursaal Interlaken in Switzerland and will focus on the theme: The Outdoor Industry – Redefining Boundaries.
Subjects will include a rich mix of inspirational and informative presentations from experts both within and outside of the outdoor gear industry, touching on topics such as social innovation, biotechnology, global sharing, industry case studies and forging new collaborations.