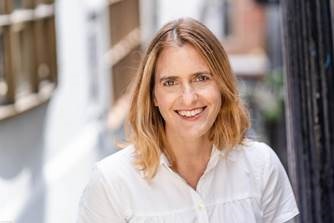 EOG and OSV members benefit from further discount.
The early bird offer for the 8th European Outdoor Summit (EOS), will end on 20th July so now is the time to book. Taking place this year on the 6th & 7th October at the Impérial Palace in Annecy, France after two years away, the summit will bring together senior executives and decision makers from across the globe for two days of learning, networking and shaping the future of the European Outdoor Industry.
Over 100 senior members from the industry have already booked a place from companies such as Intersport, Haglöfs, Patagonia, Ortovox, Millet, La Sportiva, LOWA, Original Buff, Osprey, Schöffel and many more, so join them by booking your ticket now.
Book before the end of Wednesday 20th July to take advantage of the early bird delegate rate which is just €600 + VAT @ 20% for EOG and OSV members and €700 + VAT @ 20% for non-members. After this date, all tickets will be €750 + VAT @ 20%.  The ticket price includes a full two-day programme of speakers, lunch and refreshments on both days and a networking evening.
As part of our discussions on 'Finding Balance and Success Within Disorder' the EOG is pleased to announce  Hazel Culley, from twentyfifty.  An expert in Human Rights within the supply chain, Hazel will be presenting on this complex and challenging issue: 'Evolving Human Rights Challenges: Why People in the Supply Chain Matter More Than Ever to Business'.
How the current flux in global events is resulting in an increase in vulnerable people, whom are at a heightened risk of human rights abuses. Due to the nature of the work, and the geographical context within which our industry operates, there is an increased likelihood of these issues occurring within our supply chains. As one crisis merges into the next and with uncertainly of what is to come, the source of the vulnerable people and the associated risk may change, but the values laid out by the UN Guiding Principles on Human Rights remain; that companies have a responsibility to protect, respect and remediate human rights abuses. In this talk, the relationship between brand and supplier will be addressed, and how this needs to be both embedded in the business strategy but also an evolving dialogue to build strong stable business and ensure that we can prepare for the next storm.
More information on speakers and agenda can be found here.
There are still some discounted rooms available at the Imperial Palace – Contact reservations at reservation@imperialpalace.fr and quote 'European Outdoor Summit 6-7.10.2022'
For more information about the Summit, visit www.europeanoutdoorsummit.com